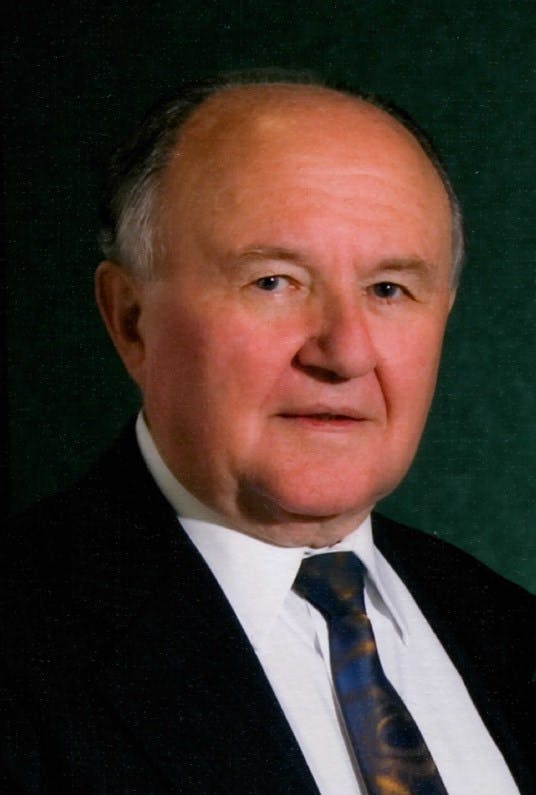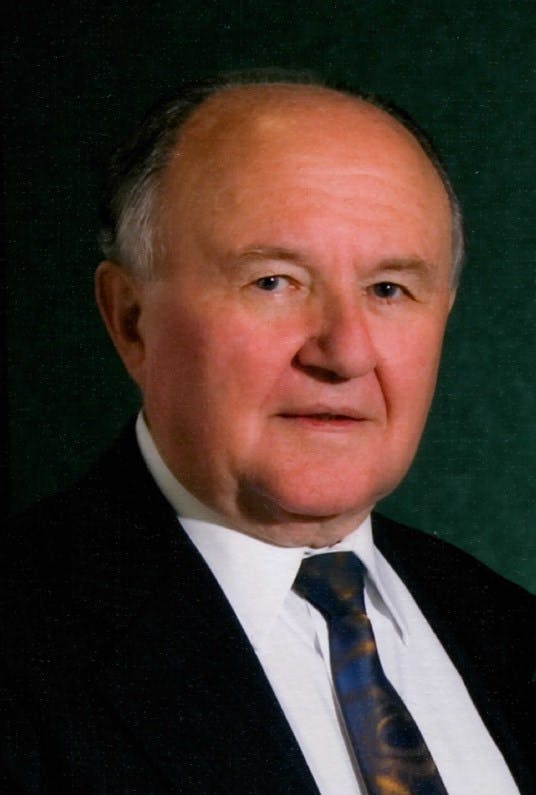 Obituary
Dr. Zinowij Lew Melnyk, born October 7, 1928 in Ukraine, immigrated to the United States in his early 20's, passed away at the age of 92 on January 24, 2021.
Mass of Christian Burial will be conducted privately and he will rest at Spring Grove Cemetery along with his wife, Oksana Anna Melnyk.
He is survived by three sons, Orest Melnyk (Tina), Ihor Melnyk (Lisa Jo), and Nestor Melnyk (Cassandra Clement); grandchildren, Andrea, Natalie, and Nicholas Melnyk, Ian and Lilly Melnyk, Sophia and Troy Melnyk; great-grandchild, Cecilia Melnyk. He was preceded in death by his wife on December 27, 2020, Oksana Anna Melnyk; and twin brother, Ostep Melnyk, who perished during World War II.
Professor Emeritus of Finance at The University of Cincinnati, he held the positions of Professor and Department Head. He practiced private consulting on corporate and other financial matters and served as an expert witness in numerous court cases. He authored books, text books, and articles on finance and economics, particularly Soviet Economics, and was a lecturer at conferences and institutions including Harvard University, University of Michigan, and Wright Patterson Air Force Base. Proud of his Ukrainian heritage, especially his Ukrainian Catholic beliefs, he was very active in the Ukrainian diaspora in the United States and Canada.
In recognition of his grandson, Troy, donations can be made in his memory to the Foundation for Angelman Syndrome Therapeutics (FAST) at www.cureangelman.org or you may give a gift to assist with Troy's lifelong needs by making a contribution to his STABLE account by electronic check. (If you are an Ohio income tax payer up to $2,000 is deductible on state income tax.) Troy Melnyk's STABLE account Gifting Page: https://www.ablegifting.com/OH/V6Mdt7
Arrangements by Spring Grove Funeral Home, Cincinnati.
| Service | Location | Date | Time | Stream Link | Directions |
| --- | --- | --- | --- | --- | --- |
Add a Tribute