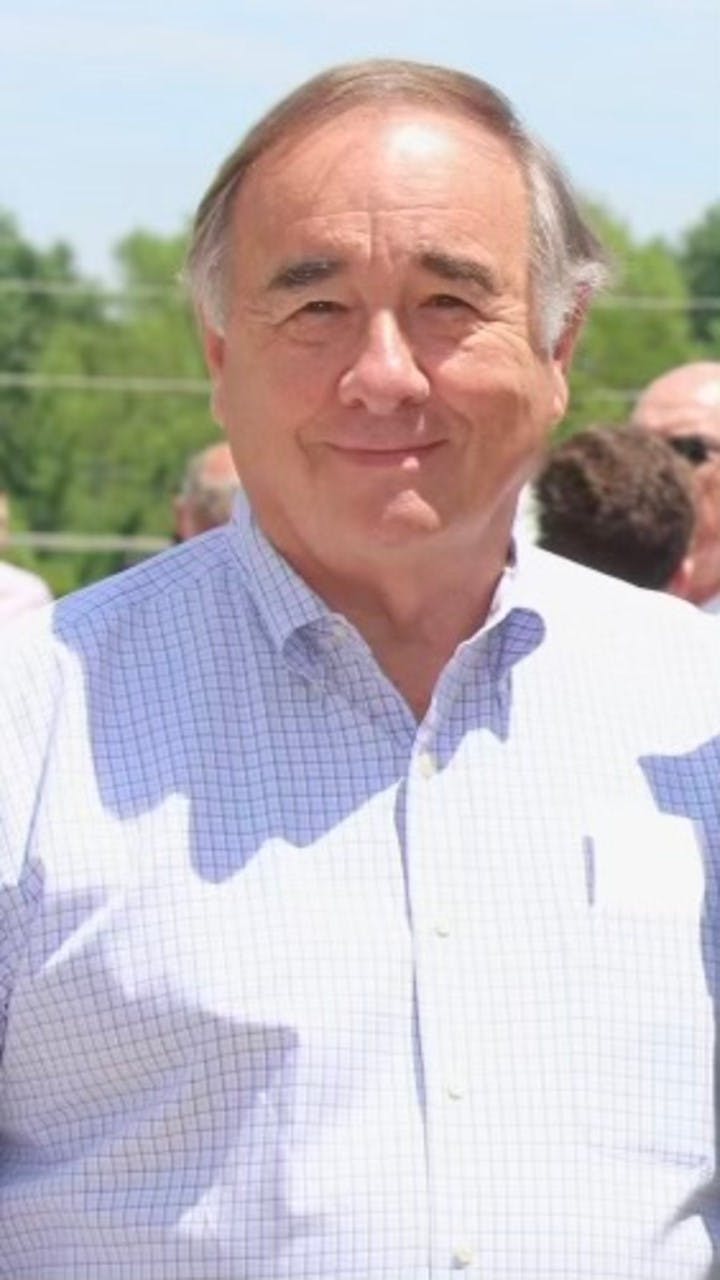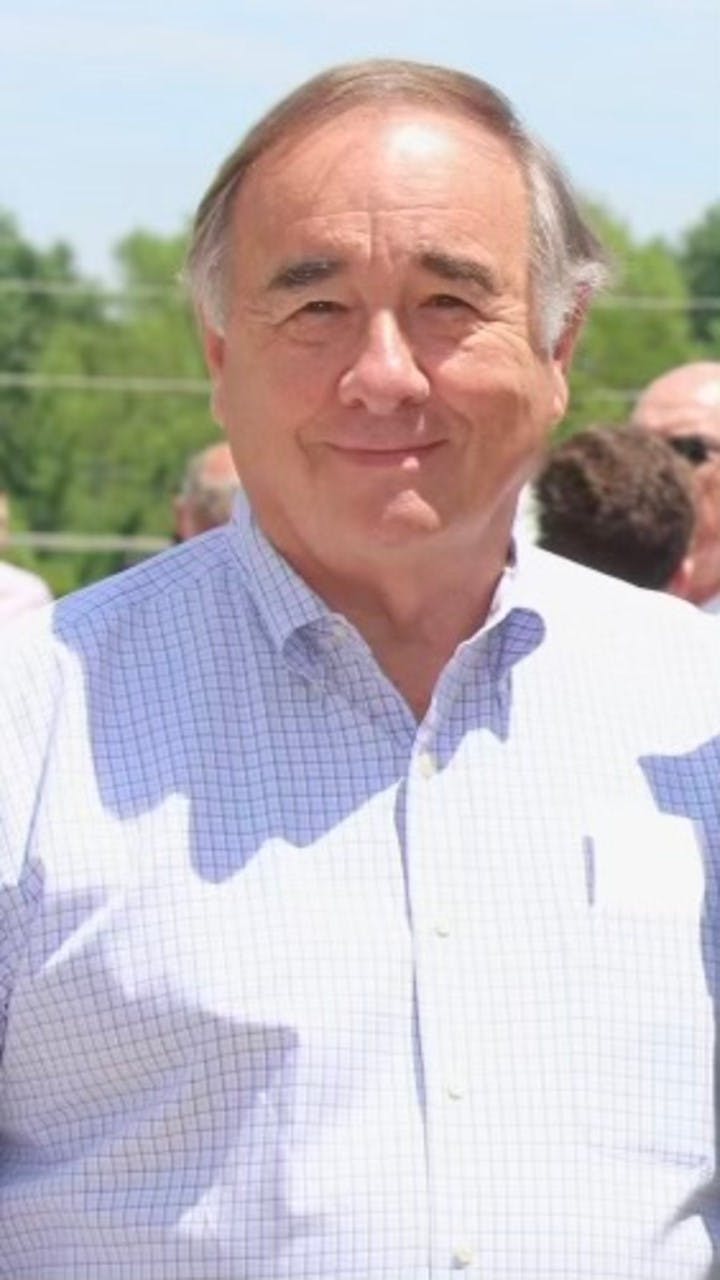 Obituary
Born on June 14, 1938 - Flag Day in Cincinnati to Harry and Mildred (nee Jacobs) Higley;
Roger grew up in Bond Hill. His father passed away when Roger was only 12 years of age. It was around that same time that Roger was introduced to Amateur Radio from a family friend and became immediately passionate about the hobby.
After attending Withrow High School he ended up graduating from the newly built Woodward High School. Roger had plans to study Electrical Engineering in college, like most college students, he changed his academic study and graduated from The University of Cincinnati with a Bachelor of Science in Chemistry. During his college years, Roger involved himself in his beloved fraternity Sigma Chi and always stayed connected with the chapter as well as his fraternity brothers over the years.
While in school, Roger went on a blind date and met a nurse from Christ Hospital by the name of Patsy Oakes. Several years later in June 1964, Roger and Patsy were married in her hometown in West Virginia. Ohio State University was Roger's next chapter following his graduation from U.C. He furthered his academic study by enrolling in the College of Dentistry and quickly became a Buckeye fan to the core. His love for Ohio State was known by his family and friends as he loved to play Carmen Ohio, Le Regiment (Script Ohio) or the Fight Song played by the renowned TBDBITL(The Best Damn Band in the Land) The Ohio State Marching Band. After Dental School, Roger and Patsy moved to St. Louis so Roger could finish his residency. In September of 1966, they welcomed their first child, a daughter. Roger and Patsy moved back to Cincinnati in the late 1960's and moved to the West Side where Roger could set up his dental practice. Roger worked a variety of dental jobs while trying to establish his practice. Patsy worked alongside him serving as the receptionist, assistant bookkeeper while taking care of their young daughters. Roger loved being involved in organizations that promoted community. He became a member of the Cheviot-Westwood Kiwanis which managed the Harvest Home Parade and Fair. He loved being apart of the daily operations that happened every year around Labor Day. He enjoyed riding on the golf cart through the parade route with a walkie talkie in hand. Greeting families while taking tickets at the gate was always treat. He even recruited his daughters to help out in the field house where food was served and Patsy took a role in the Art Show - it was a family affair. As his girls got older, Roger was active on the Oak Hills Boosters Organization and helped to create the new weight room that was built in the late 1980's. Roger was also an active member of Westwood United Methodist Church and served on numerous committees. One of the outreach mission projects that Roger enjoyed being involved with was My Neighbors' Place which served
the under-resourced in the community. Roger also involved himself in other organizations such as the Masonic Lodge, Boy Scouts, FOP Lodge 69, Cincinnati Dental Society, board member of Westwood Homestead S&L, Dental Care Plus just to name a few. Roger had a love of sports and the outdoors. On occasion he would love to shoot his clay pigeons at his gun club, go on fishing trips to Canada for salmon and would always make time for a good game of golf. He and Patsy joined the Western Hills Country Club over 20 years ago and enjoyed the friendships and social events that took place. Roger also enjoyed attending the football and basketball games at U.C. so much so that he decided to join the UCATS club. Roger attended almost every home game; until Patsy's illness caused him to stop. Even though Ohio State had such a cherished place in his heart, he began taking summer trips to the state of its Big Ten rival - Michigan. Summer trips to South Haven were always a joy for him and Patsy along with their daughters and their families. His trips to Mackinac Island with his dental buddies and their families were always a favorite vacation spot that produced countless memories.
Roger was a talker, a storyteller, a jokester but he was always a listener. He was always searching to know more and learn more. He was curious about people's life story and although it might appear like his attention span was all over the place, he would often share stories he learned from people with his family with a hidden lesson of life used as a tool for encouragement .Public memorial visitation will be held at Spring Grove Funeral Homes (4389 Spring Grove Ave Cincinnati, OH 45223) on Sunday March 28th from 2pm - 5pm. Private funeral service will be held at a later date. Burial at Spring Grove Cemetery. Memorial donations in Roger's honor may be made to the UC Foundation (www.foundation.uc.edu/higley), UCATS Office-University of Cincinnati Athletics, P.O. Box 210021, Cincinnati, OH 45221 and Westwood United Methodist Church - My Neighbor's Place, 3460 Epworth Ave, Cincinnati, OH 45211. Online condolences can be made on www.springgrove.org
| Service | Location | Date | Time | Stream Link | Directions |
| --- | --- | --- | --- | --- | --- |
| Visitation | Spring Grove Funeral Homes | March 28, 2021 | 2:00 pm - 5:00 pm | | Directions |
Add a Tribute