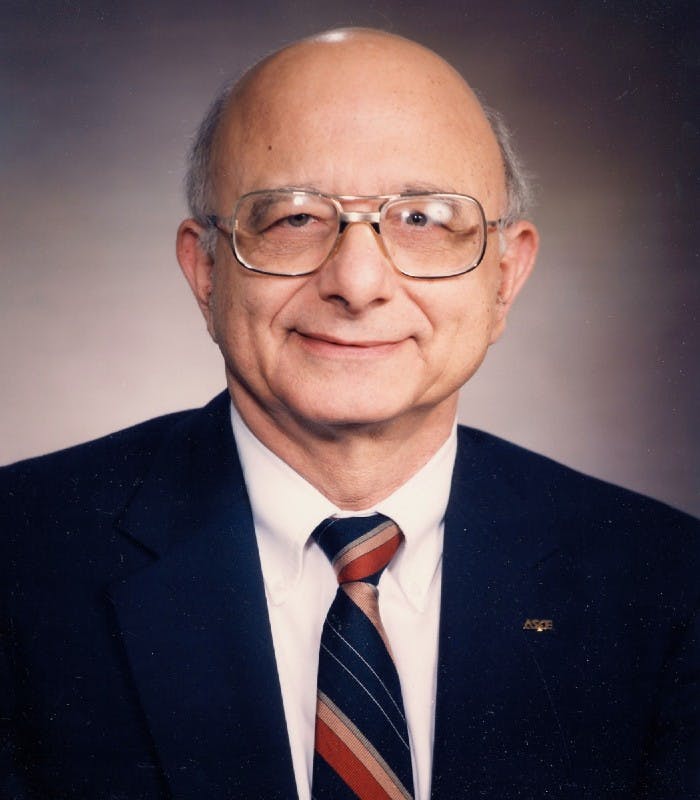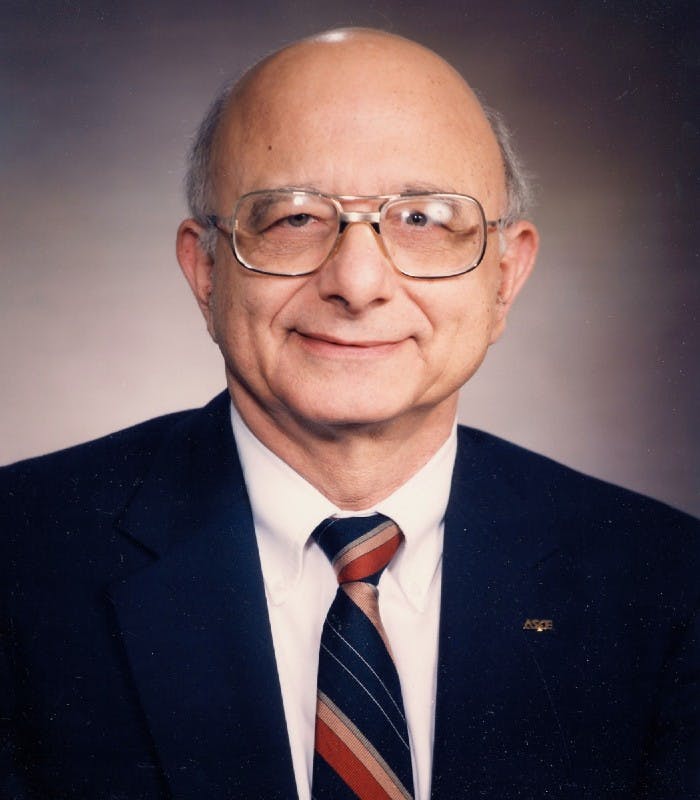 Obituary
Dr. Issam A. Minkarah, loving son of Dr. Abdallah Minkarah and Nadia Hussami of Beirut, Lebanon, passed away peacefully on Sunday, January 31, 2021 at home. Dr. Minkarah was 90 years old. He is survived by his beloved wife, Eleanor (nee Comeau) of 63 years and his children, Randa (Scott Mullins) and Abdallah J. (Jay) as well as his sisters, Amal Murad and Maha Salaymeh (Dr. Mo). He was preceded in death by his sister, Hayam, of Beirut. He was the proud grandfather of Maria Zito (Jon), Peter (Pia), and Grace and the loving uncle of Suha Murad (Kahlil Tabsh), Hiba Murad (Gary Ernst), Basil Salaymeh (Maryanne), Raja Salaymeh (Cathy), Rima Perri (Paul) and Faisal Alan Shukairy (Peggy) along with other dear nieces, nephews, and cousins. He was great grandfather to Grant Zito, Hayam Minkarah and Samuel Minkarah.
Dr. Minkarah earned his bachelors degree in Civil Engineering from the American University of Beirut. He then came to the United States and earned and a Master of Science and a Doctorate in Philosophy, both in Civil Engineering from Rensselaer Polytechnic Institute in Troy, New York. While in Troy, he taught at Rensselaer and designed bridges for the State of New York. After completing his degrees, he returned to the Middle East where he worked for the CAT Company, a premier construction and trading group. He led construction projects in Sudan, Abu Dhabi and Dubai as well as building the first highway in the United Arab Emirates.
After seven years of managing construction projects, primarily building roads and bridges, he was thrilled to join the faculty of the University of Cincinnati as a Professor in the Department of Civil and Environmental Engineering. He taught and directed research projects for 29 years, sharing his practical knowledge of construction management with his student and proudly became an American citizen. Dr. Minkarah spent a year as an Adjunct Professor at the University of Khartoum and a year at Purdues Engineering College. He loved teaching and mentoring his students and his greatest joy was spent in research looking towards the future of construction management.
Sam loved spending time with family, and he and Eleanor traveled extensively over the years visiting many countries including much of Europe, South America, Russia, China and, of course, the Middle East. He was a lover of classical music and opera holding subscription tickets to the Cincinnati Opera, the Linton Chamber Music Series, and the Cincinnati Symphony for many years. Sam loved living in Cincinnati, always describing it to everyone as the City of good food and good arts. He will be deeply missed.
A private family graveside service was held at Spring Grove Cemetery. There will be a memorial service held to celebrate his life later in the summer. Sympathy may be expressed at www.springgrove.org.
| Service | Location | Date | Time | Stream Link | Directions |
| --- | --- | --- | --- | --- | --- |
Add a Tribute