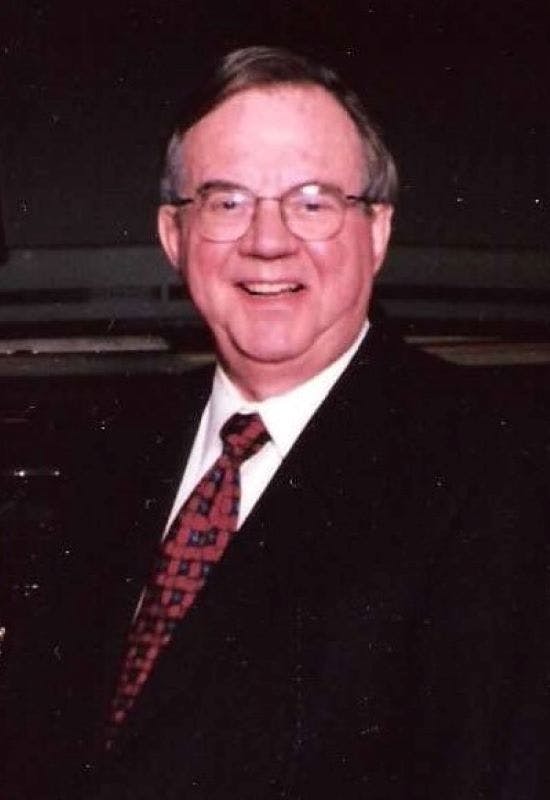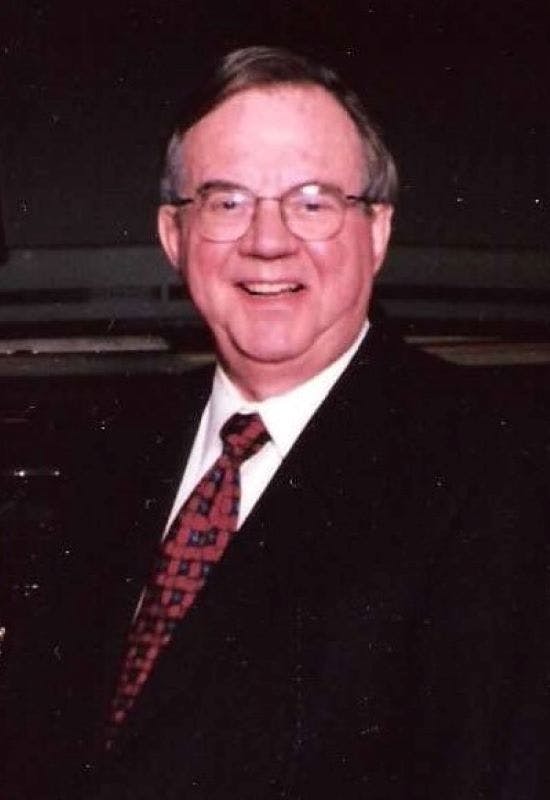 | Service | Location | Date | Time | Directions |
| --- | --- | --- | --- | --- |
| Memorial Service | Taft Museum of Art | September 17, 2021 | 11:00 am | Directions |
Obituary
On Wednesday, September 8, 2021, Donald Edward Kindle passed away peacefully at the age of 88.
Don was born in Dayton, OH to Edward and Ruth Kindle. He helped take care of his little sister, DeAnn Kathryn, defending her from bullies and walking her to and from school. After he graduated from Wilbur Wright High School, he received his bachelor's degree from the University of Cincinnati in 1955. He proudly participated in their co-op program and felt it gave him great opportunities and experience to later work in the business world. In 1962, he married his sweetheart, Dorothy Carolyn Fuller. They raised two sons, David and Tom and enjoyed precious years with their daughters-in-law, Jacque and Jennifer and grandchildren Elise, Andrew and Collin.
Don had a passion for serving the community. He was a member of Rotary International, the Masons (Carson Lodge), the Shriners, the Royal Order of the Jesters, the McMicken Society of the University of Cincinnati, the Chappaqua Recreation Commission, as well as the Kenwood Recreation Commission and of Sigma Phi Epsilon, where he held several national and regional offices including Field Secretary, District Governor and National Recruitment Chairman. Through the years, he was an active member of St. Mark's Lutheran Church in Dayton, OH, First Congregational Church of Chappaqua, NY and Hyde Park Community United Methodist Church, Indian Hill Episcopal Presbyterian Church and St. Paul Community United Methodist Church in Cincinnati, OH.
Don was honored to receive Sigma Phi Epsilon's highest award for a lifetime of service, the Order of the Golden Heart. At the time, he was one of 108 recipients. He was a champion of the Balanced Man Scholarship program in the early 1990s; Don and others launched this breakthrough initiative that transformed Sig Ep by reinforcing the importance of academic achievement. At the age of 60, he found himself once more modeling the way by calling undergraduates in chapters throughout the country, encouraging them to adopt the program. Former Executive Director Ken Maddox called Don Sig Ep's great implementor and one of the best volunteers in my life. In response to receiving the award in 1991 and being called Mr. Make Things Happen for 40 years, the essence of his response was there is much more to do.
Don worked as a financial advisor for Merrill Lynch for 25 years in both New York City and Cincinnati. Although he went on to work for other brokerage firms including serving as Manager of Prescott, Ball and Turben's Cincinnati branch, the bull tackling the bear parting gift when he left Merrill Lynch's Wall Street office never left the family room.
Don was preceded into God's loving embrace by his mother, father and sister. He passed away at home in Cincinnati with his devoted wife of 59 years and son David by his side with his beloved Reds playing on the television.
A memorial service will take place in the garden of Cincinnati's Taft Museum at 11:30 AM, Friday, September 17, with a lunch reception following the service. The family looks forward to receiving you in the garden from 11:00 to 11:30 AM. We ask that all guests are vaccinated and suggest you wear masks. Please allow additional time for downtown Oktoberfest traffic. Parking is provided at the Taft.
A private graveside service will be held at the Memorial Burial Park in Wheelersburg, OH at 10:30 AM, Saturday, September 18.
In remembrance of Don, the family has established a fund through the Sigma Phi Epsilon Educational Foundation to support college scholarships for deserving students. We ask that any charitable donations in lieu of flowers be made in support of this scholarship (visit https://www.sigep.org/kindle) or a charity of your choosing.
The family is grateful for the staff of nurses and aides at the Kenwood and La Siena in Phoenix for the care and concern they have for both Carolyn and Don. Carolyn continues to reside at the Kenwood in Cincinnati. We would be grateful if you could pass this message along to anyone who knew Don and would like to join the family in our celebration of his life.
Additional Links
Add a Tribute