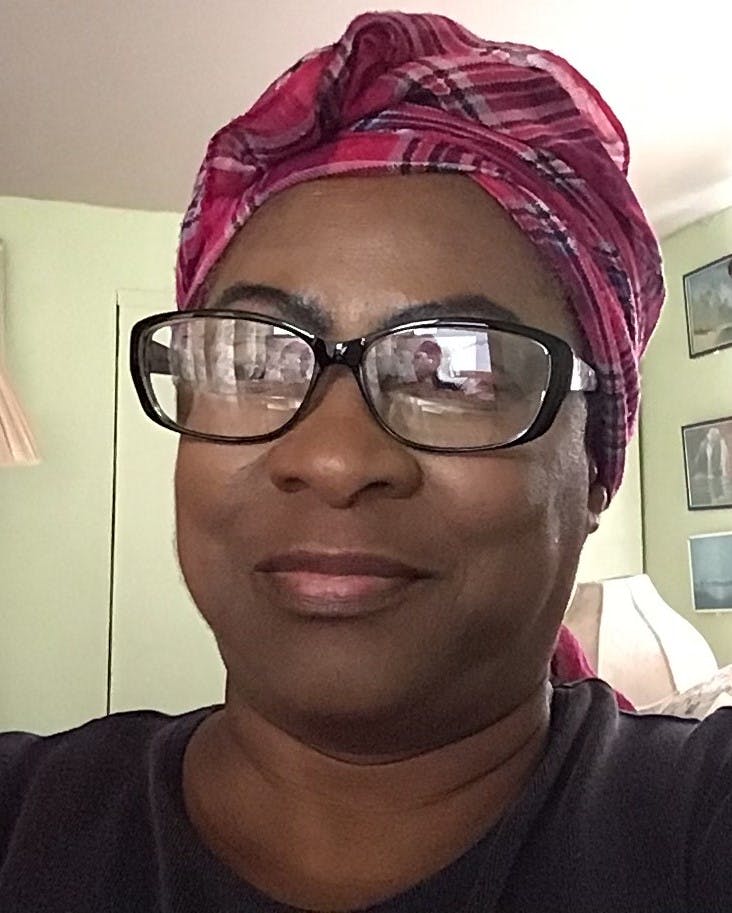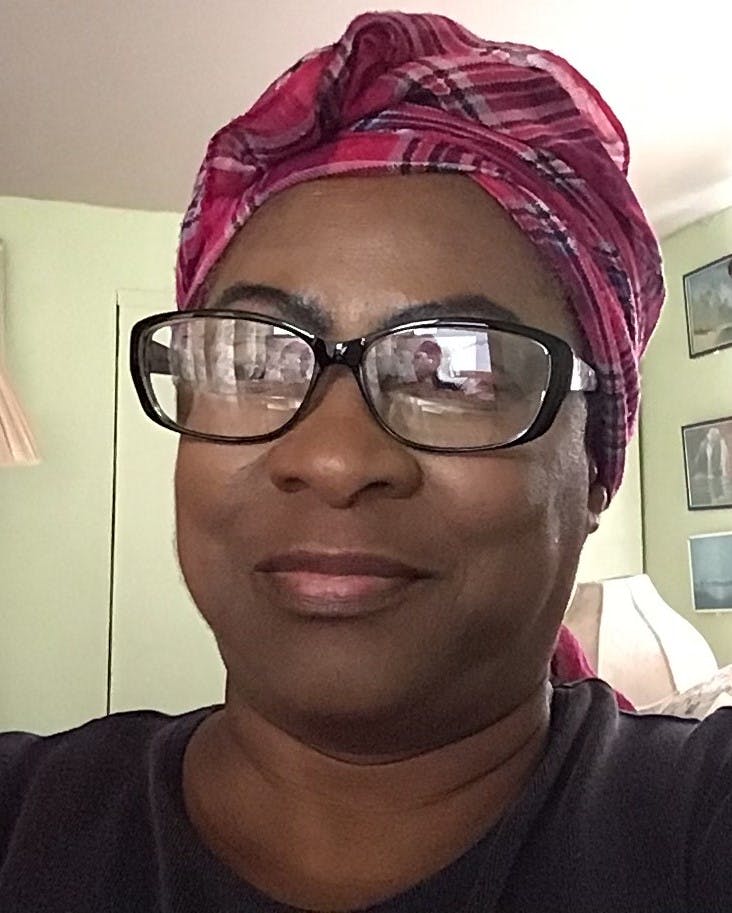 | Service | Location | Date | Time | Directions |
| --- | --- | --- | --- | --- |
| Visitation | Calvary Apostolic Church 11970 Kenn Road Cincinnati, Ohio 45240 | September 18, 2021 | 10:00 am - 11:00 am | Directions |
| Funeral Service | Calvary Apostolic Church 11970 Kenn Road Cincinnati, Ohio 45240 | September 18, 2021 | 11:00am - 12:00pm | Directions |
| Burial | Oak Hill Cemetery 11200 Princeton Pike Cincinnati, Ohio 45246 | September 18, 2021 | 12:30pm | Directions |
Obituary
Delores Smith-Kufchak was born March 8, 1955, in Manchester, Jamaica to the late Birdie Samuels and Sonny Baker. She departed this life on September 7, 2021. She was the oldest of three children.
Delores grew up between Manchester and Trelawny, with her grandparents and her mom along with her brother Mckoy. She attended Warshop all-age school, graduated and went on to secretarial school in Kingston to learn short-hand and typing and later decided that she wanted to be a dressmaker instead. She always loved pretty dresses and pretty hats, so why not learn to make them if you can't afford to buy them.
Delores was a firm believer of God; he was the center of her life and very being. She made sure that all her children grew up in the church and knew God as their personal savior. On Sundays she would be in church twice.
She relocated to the United States in 2002, where she started her life all over again.
Delores worked as a CNA in several different nursing homes and in-home care. She was very caring and loving and did this work with a passion like none other. All her patients loved her. She even went as far as becoming a foster parent for children in need of a loving and safe home.
Delores joined The Calvary Pentecostal Church, and never looked back. She was a member of the Pentecostal faith back home and insisted that she was going to be a Pentecostal when she moved to the USA. Everyone who knew Delores knew that she loved the lord and her church and her church family, even on days when she was sick she would be at church and when they had a choir she would be in the choir singing and worshiping. She found great joy and comfort in her GOD.
Delores loved traveling. In her very early years she left the island of Jamaica to go explore and see what life had to offer in other Caribbean countries such as Panama, Cayman Islands, Barbados, and Curaçao. That was her, she loved to explore other cultures and other people's way of life.
Delores was also a grandma to 7 beautiful grandchildren whom she loved dearly in their own individual way, they all called her grandma. Grandma would always cook the best Jamaican food and no matter how much she made it, there was just never enough, because all of it would get eaten. If you knew Delores you knew that nothing was impossible for her, if she set her mind to do something she would do it. For example she wrote and published a book dedicated to her friends and family called "The Girl Named Molly which is currently on sale at Amazon.
Delores leaves behind to cherish her loving memory, her loving husband Joseph Kufchak, children: Natasha (Winsome); Toya (Antonette) and O'neil (Kenardo). Grandchildren: Shawn, Maliq, Kim, Shaniel, Milan, Madison and Jerry and two great-grandsons whom she called Skinny (Jeremiah) and Fatty (Gerrel). She also leaves two brothers: McKoy and Chris, along with many nieces, nephews, cousins, in-laws and a host of friends who were truly special to her.
(The heading selection will be "A Service of Memory Celebrating the life of "
Order of Service
Worship Music/Video Presentation
Parting View .................................. The Family & Friends
Welcome/Opening Prayer .................. Rev. Diana Reed
Scripture ..Psalm 91............ Maliq Lee/Grandson
Song Selection ...................................The Calvary Church Praise Team
Selection-------------- --------------Pastor Mckoy Smith/Brother
Selection Psalm 121............................ Madison Lee/Granddaughter
Kenardo Smith/Grandson
Memories ------------------- -----(2 minutes please)
Song Selection........................... Pat Williams
Obituary....................... .........Winsome Wilson/Daughter
Eulogy.................................... Pastor Kristen Ellis
Benediction .......................... ..Rev. Martha Burton
Recessional......................... ..Clergy & Family
Interment
Oak Hill Cemetery
Pallbearers:
Kenardo Smith (Oneil), Shawn Raphel, Mckoy Smith, Michael Lee, Maliq Lee, Patrick Smith, Joseph Kukchak, Webster Wilson
Flowers Bearers: Jhaniel Smith (Kim), Shaniel Smith, Madison Lee, Milan Lee, Durvette Henderson, Antonette Eastman (Toya), Marjorie Henderson, Noeda Juste
You can only have one mother
Patient kind and true;
No other friend in all the world,
Will be the same to you.
She loved her four children dearly,
Each one in a different way,
When other friends forsake you,
To mother you will return,
For all her loving kindness,
She asks nothing in return.
As we look upon her picture,
Sweet memories we recall,
Of a face so full of sunshine,
And a smile for one and all.
She's gone to live with Jesus.
But, she's here with us, today,
Smiling down on every one of us,
And telling us she's O.K.
Sweet Jesus, take this message,
To our dear mother up above;
Tell her how we miss her,
And give her all our love.
Add a Tribute