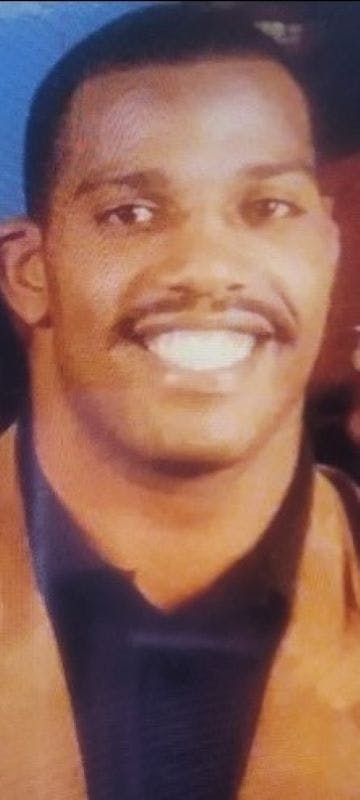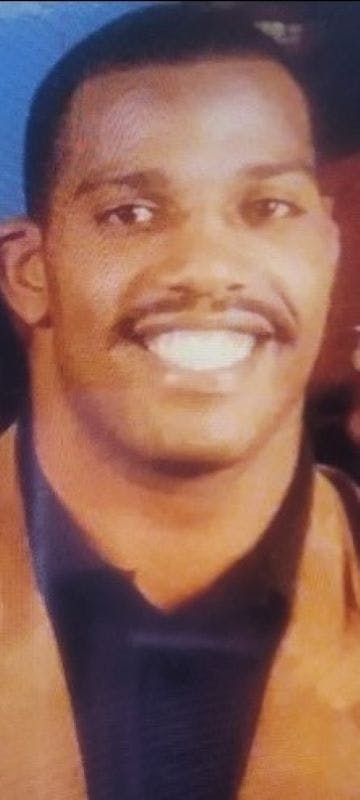 | Service | Location | Date | Time | Directions |
| --- | --- | --- | --- | --- |
| Visitation | Spring Grove Funeral Homes - Event Center, 4389 Spring Grove Avenue, Cincinnati, Ohio 45223 | December 5, 2021 | 10:00 am - 12:00 pm | Directions |
| Funeral Service | Spring Grove Funeral Homes - Event Center, 4389 Spring Grove Avenue, Cincinnati, Ohio 45223 | December 5, 2021 | 12:00 pm - 1:00 pm | Directions |
Obituary
David William Frye Sr., age 60, of Cincinnati, Ohio gained his Angel Wings on November 16, 2021. He was preceded in death by his Father, William Guest; Mother, Emma Frye; Brother, Lynell Frye; Sister, Joanne Frye; Grandparents; Aunts; Uncles; Cousins.
David grew up in Cincinnati with his beloved Mom, sister and brother. His Mom was his "rock", and his most staunch supporter. He graduated from Woodward High School. He then went on to attend Santa Ana Junior College, and Purdue University. David was blessed to be able to fulfill his dream and passion of playing professional football. He was an outside linebacker for both the Atlanta Falcons and Miami Dolphins. His football career spanned over 7 years. David was also inducted into the Woodward High School Hall of Fame for his outstanding play in football.
Anyone one who knew David would agree that his personality was larger than life on and off the football field. He was nick named the "Hit Man" for his enormous hits on the field and "Hollywood" for his suave nature, humor and charismatic swag off the field. Another one of his passions was cooking. His potato salad was the unanimous favorite of anyone that had the pleasure of tasting his masterpieces.
It goes without saying that David loved his children, grandchildren, family and friends dearly. Although he went through some trials and tribulations, he was able to reconcile relationships where needed. During his final years, he was able to reconnect with his faith/Lord and Savior Jesus Christ. He kept a journal of his favorite scriptures and would meditate on them. He was reunited with a long- time friend, Pastor Ed Smith with whom he volunteered in local community outreach programs. In addition, he was working with his dear friend Everett Pickens for a non- profit organization called Empower Technology Inc., which offers new technology and training to underserved communities. Prior to his transition, he was offered a position with another dear friend, Mike Cleveland, who offered David a position as a NFL correspondent for his radio show in Dallas, Texas. He accepted and was preparing for his first broadcast.
David will be missed by all who knew and loved him. One of his most notable adages during his latter days on this earth was: IT'S NEVER TOO LATE!
He is survived by his children, Chanel Jenaye Wood- 36, David William Frye Jr. (Baby Man/DJ) -33, Phallyn Denice Frye (Puddy) -30; Grandchildren; Ron'Niya Hicks, Julian Johnson, Charlie Johnson, David Frye III, Bryce White; Brothers, Eric Blake, Derrick Blake; Cousins, Gloria Owens, Jake Owens, Timothy Frye, Rodney Frye, Doug Sumler; Special Friends, Everett Pickens, Pastor Ed Smith, Stanley Ross, Minister Michael Cleveland (Roomie), Bobby Butler; and a host of other family and friends.
CHANEL, DJ, PUDDY - DAD IS RESTING IN PEACE!
NIYA, JULIAN, CHARLI, DAVID, BRICE - GRANDDAD LOVED YOU DEARLY!
Add a Tribute