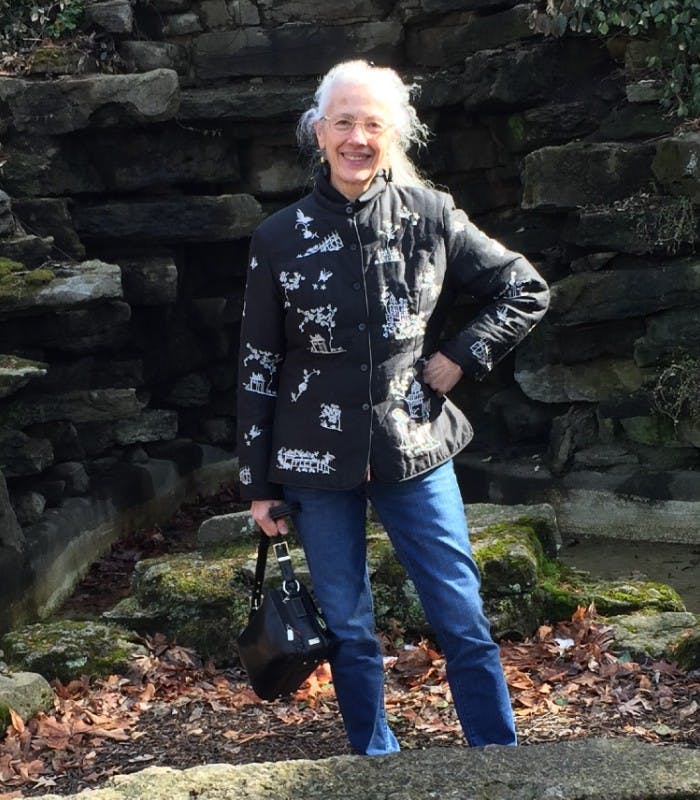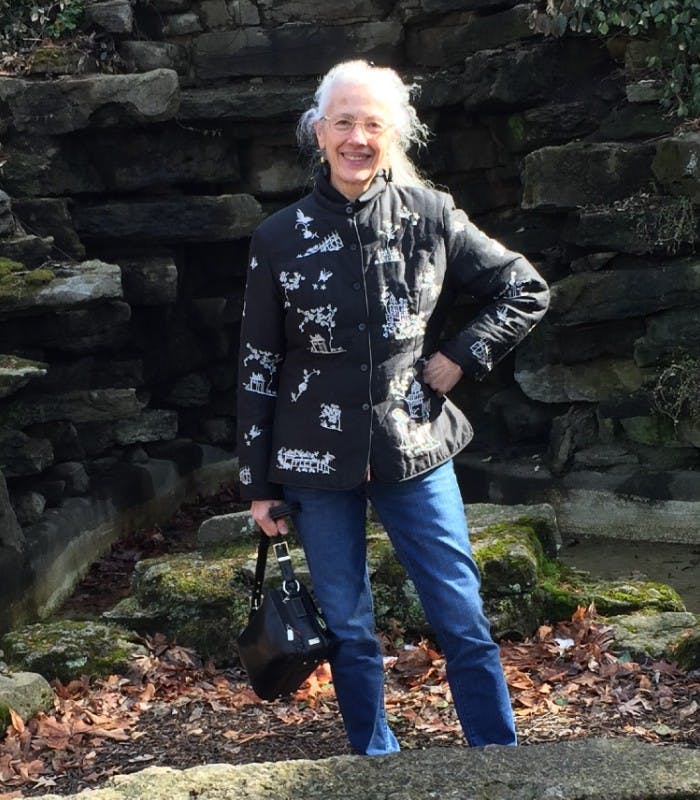 Obituary
Cynthia Pearl Scanio died of complications from the COVID-19 virus on Saturday, December 26, 2020 at the age of 75. Born on January 2, 1945 in Ann Arbor, MI, she was the daughter of the late Cynthia and Orsamus Pearl.
Cynthia received a BA in Classics from UC-Berkeley, and later an MSW in Rehabilitation Counseling from the University of Cincinnati. Cynthia married Joseph Scanio on September 12, 1964. Joe and Cynthia moved to Cincinnati in the summer of 1970 when Joe became an assistant professor at UC. Cynthia soon became a member of the UC Woman's Club, and more specifically of its Gourmet Club, where she honed her passion for cooking, and which she helped to run. Cynthia's great love was singing, in particular great choral works. She was a proud member of The May Festival Chorus for 40 years, from the fall of 1972 through 2014, missing only two seasons for wonderful sabbatical years abroad. Cynthia retired from Wood Heron and Evans LLP in 2013, where she worked for 20 years.
One of Cynthia's great joys was having the opportunity to spend two years and three summers with her whole family in their home in Switzerland, where she built a life and leaves behind a community who loves her. Cynthia adored traveling and cherished the countless shorter trips she and Joe made to Switzerland. On tours with the May Festival Summer Chorus, she was fortunate to travel extensively throughout Europe.
Cynthia's smile would light up a room, her laugh would fill it, and her elegance was unparalleled. She loved watching songbirds and cooking complicated and delicious meals. She had a song for every saying and could dance to every song. Nobody was a stranger in her house, and especially at her table. A night with Cynthia meant hours of laughter and food, and more wine than was probably wise. Her taste was impeccable, and her presence was definitely felt by all those around her. She was incredibly kind, and fiercely protective of the people she loved.
Cynthia is survived by her beloved husband of 56 years, Joseph Scanio; by her children Joseph (Lena), Renata, and Michael (Beth); grandchildren Sofia and Zev; brother John (Susan) Pearl; Pat Cobb and countless others. She will be greatly missed by her family and her many friends.
A private service will be held for the family shortly; a planned Celebration of Cynthia's Life will be held as the pandemic allows. In lieu of flowers, donations may be made to the Alzheimer's Association, Greater Cincinnati Chapter, 644 Linn Street, Suite 1026, Cincinnati, OH 45203 (www.alz.org) or The May Festival Chorus, 1241 Elm Street, Cincinnati, OH 45202.
Additional Links
| Service | Location | Date | Time | Stream Link | Directions |
| --- | --- | --- | --- | --- | --- |
Add a Tribute