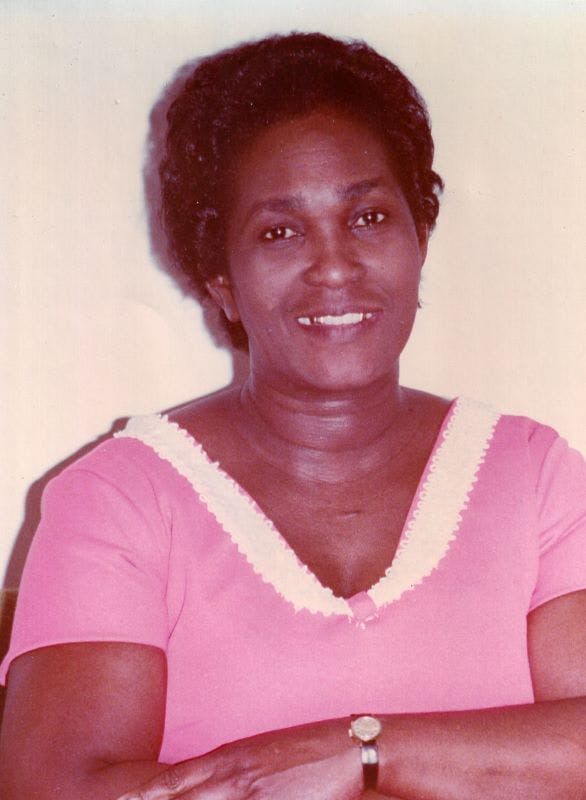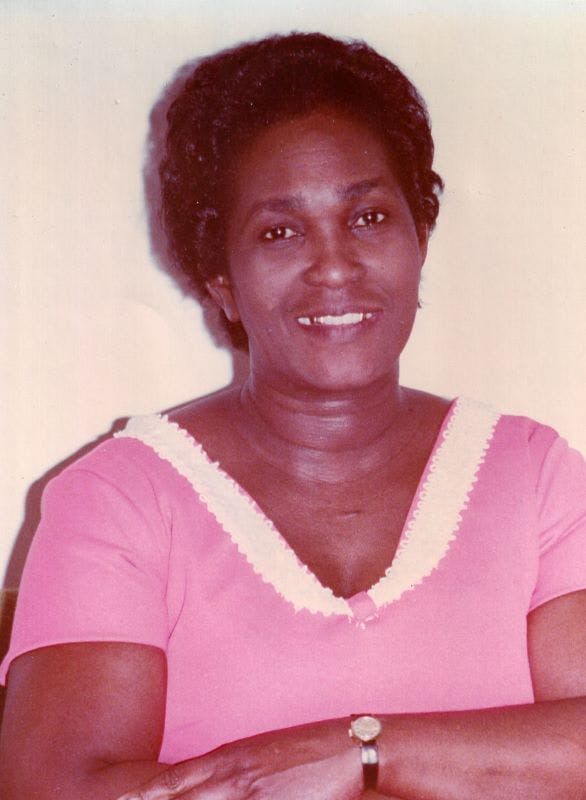 | Service | Location | Date | Time | Directions |
| --- | --- | --- | --- | --- |
| Visitation | Victorious Empowerment Church, 1050 Kemper Meadow Drive, Cincinnati, Ohio 45240 | June 18, 2022 | 10:00 am - 11:00 am | Directions |
| Funeral Service | Victorious Empowerment Church, 1050 Kemper Meadow Drive, Cincinnati, Ohio 45240 | June 18, 2022 | 11:00 am - 12:00 pm | Directions |
| Visitation | Spring Grove Funeral Homes Tri County, 11285 Princeton Pike, Cincinnati, Ohio 45246 | June 21, 2022 | 10:00 am - 11:00 am | Directions |
| Funeral Service | Spring Grove Funeral Homes Tri County, 11285 Princeton Pike, Cincinnati, Ohio 45246 | June 21, 2022 | 11:00 am - 12:00 pm | Directions |
Obituary
Cordel Octavious Reid-Wilson, age 89, of Cincinnati, OH, passed away on June 6, 2022, at her residence.
Cordel was born on July 21, 1932, in St. Elizabeth, Jamaica W. I. to Lester and Elsie (Forrester) Simpson. In 1968, Cordel moved to the United States, where she continued to raise her family in Cincinnati, Ohio.
Known as Mother Wilson, she joined the NewLife Outreach Ministries under the leadership of Dr. Osborne Richards in the mid 80's. She served nearly 30 years in many capacities. She was a powerful intercessor, sung in the choir, was part of the nursing home and outreach ministries. She cooked many wonderful meals for her pastor and his family. She also loved to surprise her church family with good food, too! She loved doing whatever she could to build up the kingdom of God. She was serious about souls, spending long hours praying with individuals. She had a special gift in working the altar to help many pray through to receive the baptism of the Holy Ghost. Mother Wilson was a mother in Zion, filled with the words of wisdom to lift your spirit. She attended and graduated from the NewLife Bible School of the Ministry in 1988. Mother Wilson exemplified the agape love for all her spiritual children, always having encouraging words and a smile to help them on their Christian journey.
Cordel will be deeply missed by her loving children, Keith, Maureen, Dorette "Jean", Marthica "Verna", Elaine "Carmen", Avis, and Worrell, and their spouses, many grandchildren, great grandchildren, nieces, nephews, and friends.
In addition to her parents, Cordel was preceded in death by her husband, Lloyd A. Wilson, her son Louis James Reid, her brothers Ralph Simpson, and Easton Blake, also a sister Emelina Thompson.
Family and friends are invited to attend a visitation on June 18, 2022, from 10:00-11:00 am at Victorious Empowerment Church 1050 Kemper Meadow Dr. Cincinnati, OH 45240. Funeral service to follow at 11:00 am.
Family and friends may also attend a visitation on June 21, 2022, from 10:00-11:00 am at Spring Grove Funeral Homes Tri-County 11285 Princeton Pike Cincinnati, OH 45246. Funeral service to follow at 11:00 am. Burial to immediately follow at Oak Hill Cemetery. www.springgrove.org
Add a Tribute
Stay up to date
Sign up to get the latest information on current events at Spring Grove and to be notified of new products and services.