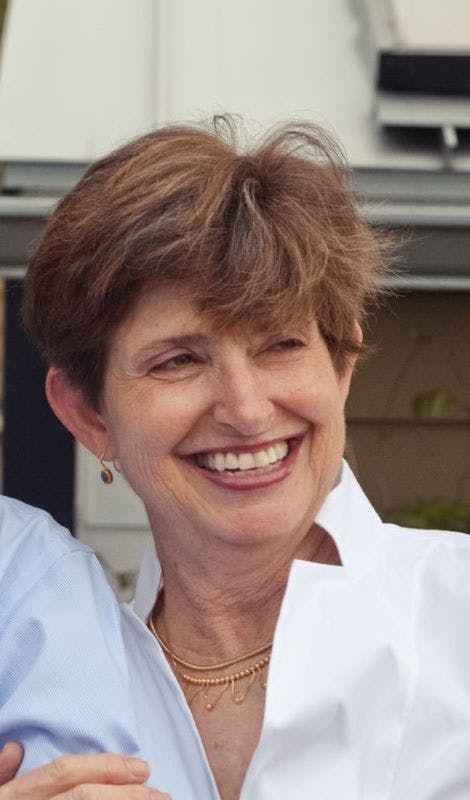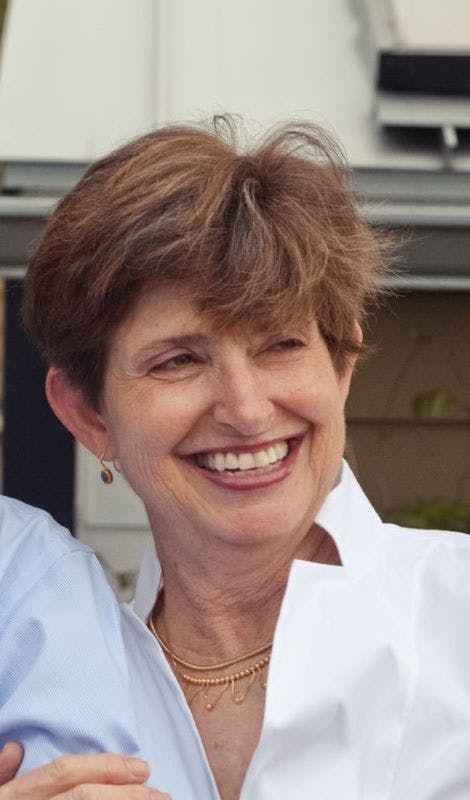 | Service | Location | Date | Time | Directions |
| --- | --- | --- | --- | --- |
| Memorial Visitation | Spring Grove Funeral Home 4389 Spring Grove Avenue Cincinnati, Ohio 45223 | December 19, 2022 | 10:00 AM - 11:00 AM | Directions |
| Memorial Service | Spring Grove Funeral Home 4389 Spring Grove Avenue Cincinnati, Ohio 45223 | December 19, 2022 | 11:00 AM - 12:00 PM | Directions |
| Inurnment | Spring Grove Cemetery 4521 Spring Grove Avenue Cincinnati, Ohio 45232 | December 19, 2022 | 12:30 PM - 1:00 PM | Directions |
Obituary
In the morning of December 2nd, 2022, Catherine (Cathy) Smale Caldemeyer passed away in her home surrounded by loved ones. She is survived by her husband Dr. Robert Caldemeyer, her three children, Lisa Diedrichs (Joshua), Christopher Caldemeyer (Christine), and Madeline Young (Daniel), and three grandchildren Katherine, John, and Mabel, who called her Chi-Chi. She is also survived by her siblings, John Smale Jr., Lisa Smale and Peter Smale.
Born in Terrace Park to John and Phyllis Smale, Cathy attended Hillsdale School, now the Seven Hills School. She went on to graduate from Allegheny College in 1976 with a Bachelors in Art History. There, she met Rob, and they married at the Cincinnati Queen City Club on December 29th, 1977. After Rob completed his medical residency and they had started their family in Lancaster, Pennsylvania, they moved to Wyoming, Ohio. In 1996, Cathy opened a clothing boutique, Arté, bringing New York and Paris fashions to Cincinnati. In 2006, the Caldemeyers moved to Mt. Adams, where they still reside.
Cathy served on the boards of The Cincinnati Parks Foundation, The Taft Museum, and The Seven Hills School. Her advocacy for the City of Cincinnati was profound. Standing on the shoulders of her parents, Cathy devoted herself to the beautification of Cincinnati and its greenspaces, particularly John G. and Phyllis W. Smale Riverfront Park. Even after she fell ill, Cathy ensured that Smale Park would be completed, consistent with her father's vision, so that Cincinnatians could enjoy it in perpetuity.
In 2022, Cathy, with the help and encouragement of her friend John Pepper, completed a years-long project to publish the book, Here Forever, chronicling her father's life and career. It was one of her proudest accomplishments, and among the final things she wanted to do in her lifetime.
In the months before her passing, the Cincinnati Parks and Foundation staffs dedicated a beautiful shade garden in Smale Park to honor Cathy's legacy. In memory of a fearless advocate and lover of parks, may visitors find their shade in Cathy's Garden.
A memorial service will be held on Monday, December 19th, 11AM at Spring Grove Funeral Home where family and friends will be received from 10 AM until the time of service. In lieu of flowers, please send donations to the Smale Riverfront Park Endowment of the Cincinnati Parks Foundation in Cathy's memory.
https://cincinnatiparksfoundation.org/remembering-cathy-caldemeyer
Online condolences may be made at www.springgrove.org
Additional Links
Add a Tribute
Stay up to date
Sign up to get the latest information on current events at Spring Grove and to be notified of new products and services.