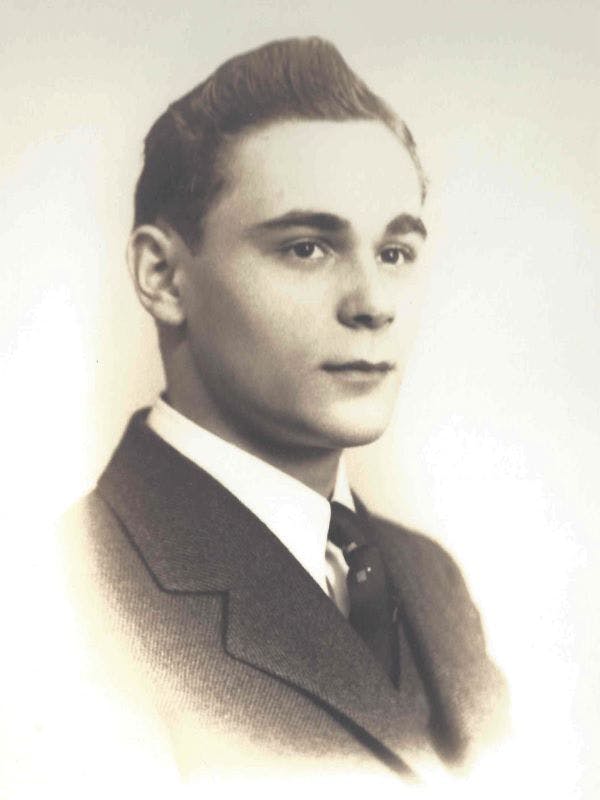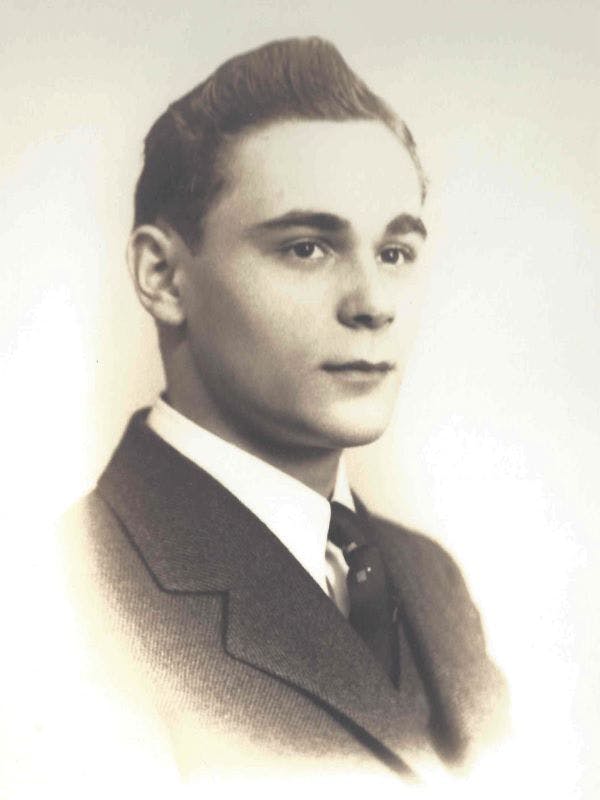 | Service | Location | Date | Time | Directions |
| --- | --- | --- | --- | --- |
| Visitation | Spring Grove Funeral Homes, 4389 Spring Grove Avenue, Cincinnati, Ohio 45223 | January 28, 2023 | 9:30 am | Directions |
| Funeral Service | Spring Grove Funeral Homes, 4389 Spring Grove Avenue, Cincinnati, Ohio 45223 | January 28, 2023 | 10:30 am | Directions |
| Celebration of Life | Wiedemann's Brewery, 4811 Vine Street, Cincinnati, Ohio 45217 | January 28, 2023 | 12:00 pm - 2:00 pm | Directions |
Obituary
Carl William Franke, Jr.
September 4, 1925 - January 13, 2023
Carl "Bud" Franke, loving husband, father, and grandfather passed away peacefully on January 13 at his home in Sarasota at the age of 97. He was born in Cincinnati on September 4, 1925, the son of the late Carl and Carrie (nee Keinath) Franke.
Beloved husband of Shirley M. Franke (nee Herman). Loving father of twin boys Thomas (Kristen) Franke and Theodore (Theresa) Franke and daughter Carla Franke. Cherished grandfather of Gwendolyn and Maximilian Franke. Dear brother of the late Marie, Richard, and Robert. Also survived by many loving nieces and nephews.
Originally from Price Hill, Carl grew up with his family in Cincinnati. He was given the nickname "Bud" so he was not to be confused with his father, Carl Sr. He attended Elder High School and then graduated from Western Hills Night High School in 1943. As a child, he worked at the Kroger butcher shop, where he helped his father and made deliveries. Just after graduating from high school at the age of 17, Carl joined the Merchant Marines as a Steward's Mate Second Class to serve in WWII. He left on a train from Union Terminal to travel to San Francisco, where he began his service on Liberty ships. He sailed all over the world, including through the Panama Canal, Suez Canal, and around Cape Horn and Cape of Good Hope. Beginning as a cook's assistant, he progressed to the position of engineer. Carl served in the Merchant Marines until 1947. He was then drafted into the Army in 1948 and served as a private in Georgia and Virginia until 1951.
After serving his country for 8 years, Carl returned home and was employed at Greater Cincinnati Water Works (GCWW) for 32 years, where he worked as a pump engineer, maintaining the water pumping systems throughout Cincinnati. He retired from GCWW and then learned HVAC, and worked as a HVAC mechanic for St. Francis St. George Hospital in Western Hills. He retired from the hospital at age 65 and then hung up his tools to enjoy retirement. He enjoyed his life with Shirley at their home in White Oak for 55 years until her passing on September 16, 2022. Carl then moved with his son Tom and daughter-in-law Kristen to sunny Sarasota, where he enjoyed a warm Christmas before passing away a brief time later.
Typical of Westside Germans, Carl had a very strong work ethic. After working a long day or night, he could usually be found in his garage, repairing a car or downstairs remodeling the basement. He was quieter than most, unless he had a story to tell or an opportunity to show his sarcastic sense of humor with a witty comeback. Even after Alzheimer's disease afflicted him 5 years ago, his sense of humor, bright eyes, and friendly grin remained.
Carl devoted his life to raising and loving his family. He enjoyed traveling with his wife, friends, and family. Carl fulfilled his passions of boating and aviation by enjoying his house and ski boats and earning his private pilot's license. He adored music from the Big Band era, as he said just a few weeks ago, "Glen Miller was one of the greats!" He loved to turn up the music and swing dance with whoever was standing nearby.
Carl will forever be loved and missed by his family and many friends.
Services will be held on Saturday, January 28 at the Willow Room in Spring Grove Funeral Home (4389 Spring Grove Ave.) where family and friends will be received from 9:30 AM until the service at 10:30 AM. A reception will be held at Wiedemann's Brewery in St. Bernard from 12:00 PM until 2:00 PM, where we will share memories and raise a glass to toast our dear father and friend.
In lieu of flowers, memorial contributions in his honor may be made to Matthew 25 Ministries to provide relief to flood victims. www.springgrove.org
Additional Links
Add a Tribute
Stay up to date
Sign up to get the latest information on current events at Spring Grove and to be notified of new products and services.