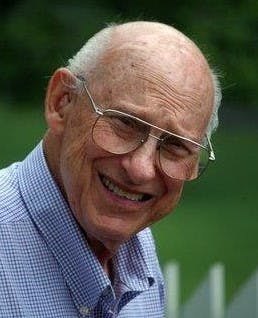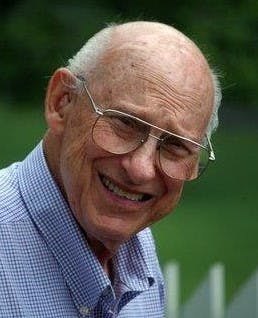 Obituary
Carl James Grasham, 92, entered the Church Triumphant on March 25, 2021. He was the husband of forty-five years to the late, Colleen Mae (Garber) Grasham. Born and raised in Cincinnati, Ohio Carl was the son of the late Carl Jason Grasham and Amanda Teresa (Stricker) Grasham both of Cincinnati. He is preceded in death by three sisters, Thelma Grasham Weisgerber, Mildred Grasham Tsaras, and Dorothy Grasham Koerner. He is survived by his beloved companion of 19 years, Shirley DeFelice of Covington, KY, two daughters, Julie Ann wife of Bruce Osterhout of Wernersville, Pennsylvania and Amy Teresa wife of Jonathan Smith of Cincinnati, Ohio. Five grandchildren: Michael Bertrand and his wife, Jaki, of Strasburg, PA; Paul Bertrand and his fiancé, Shannon Swiger, of Strasburg, PA; Carolyn Bertrand of Rothsville, PA, Jacob Bertrand of Strasburg, PA and his friend, Kelli Corrado, Sarah Jarrell and her husband Nick of Cincinnati, Ohio, and Ross Gregory of Cincinnati. And seven great grandchildren: Lisselle, Novia, Temperance, Vayda, Maddox, Penelope, and Gabriel. He will be missed by his beloved pet cat, Butter.
Born May 18, 1928, Carl grew up in Winton Place a borough of Cincinnati. He began playing the drums in fifth grade and continued playing professionally throughout his entire life. During WWII Carl took the place of local drummers who had been drafted into the military. In 1948 he enlisted in the Navy and attended the Naval School of Music in Washington D.C. He was later stationed at the Great Lakes Naval Base in Waukegan, Ill. during the time of the Korean War.
Upon honorable discharge he attended the Cincinnati College Conservatory of Music on the GI Bill for a short period of time before working as a drummer at the Gayety Theatre in Cincinnati. He married Colleen Mae Garber August 20, 1955. It was during this time that he went to trade school and learned to be a machinist. He continued the day job as a machinist until his retirement in 1993.
Throughout his playing career Carl was a member of the Musicians' Union playing in many big bands such as Barney Rapp, Vic Adkins, Bob Crosby, Charlie Kehrer, the Pete Wagner Orchestra and many others; also for numerous presidents, and countless shows that came through the tristate area. He was known for his humor, his great jokes, stories, and his love of people and life. There wasn't anything he couldn't fix or build or a song he couldn't play. He enjoyed playing a few tunes on the piano as well.
He was a talented visual artist, but his greatest hobby was crafting and making muzzle loading long rifles from scratch. He was a member of McMakin Masonic Lodge No 120 as well as the Scottish Rite, and the Cincinnati Syrian Shrine.
A man of faith, he was a member of Groesbeck United Methodist Church, Cincinnati, OH where his memorial service was held on Tuesday, April 13th, at 11:00 a.m. followed by a lunch and live music. Interment of cremains will be May 18th at Spring Grove Cemetery, the Rev. Dave Mack officiating at both. Memorials may be sent to Groesbeck United Methodist Church, Cincinnati, Ohio.
| Service | Location | Date | Time | Stream Link | Directions |
| --- | --- | --- | --- | --- | --- |
| Memorial Service | Groesbeck United Methodist Church, 8871 Colerain Ave, Cincinnati, OH 45251 | April 13, 2021 | 11:00 am - 12:15 pm | | Directions |
| | | | | | |
Add a Tribute