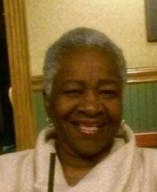 Obituary
Betty Jean Mason, 74, of Cincinnati, Ohio passed September 29, 2020. She was born in Yazoo City, Mississippi on March 5, 1946. After spending her early childhood in Yazoo City, she later moved to Cincinnati at the age of five. Betty attended St. Ann's Catholic School and graduated from Withrow High School Class of 1964, after she completed high school Betty married the late Robert Henry Mason.
Betty held various positions throughout her lifetime. She was passionate about caring for young children, and her most valued role was as an entrepreneur providing childcare for families. Betty was an avid sports fan. While she was a spectator of almost every professional sport, she was known for her love of basketball, football, boxing, and tennis. Additionally, Betty relished in shopping, home decorating, and dining out. She would never miss the chance to have a conversation over a delicious meal.
The greatest joy of her life were her children, grandchildren, and family. Betty leaves to cherish her memory: her children, Torrie Mason, Pamela Brown, Denny Mason, and Keisha Mason; her eight grandchildren CeZonne Brown, Chaslon Brown, Christen Brown, Kaprice Paige, Jesse Paige, Ravon Ivy, Kaylynn Witcher, and Joseph "Alex" White; and her two great grandchildren Kameron O'Neal and My'Ana Walker. Betty was preceded in death by: her husband and friend, Robert Henry Mason; her parents Ernest and Theresa King; and by her beloved grandson, Mista Legend Paige. She will be dearly missed by her cousins and telephone buddies, Eddie Smith Jr., and Michael Saunders along with a host of cousins, family, and friends.
| Service | Location | Date | Time | Stream Link | Directions |
| --- | --- | --- | --- | --- | --- |
| Visitation | Spring Grove Funeral Homes | 2020-10-09 | 4 pm | | |
| Funeral Service | Spring Grove Funeral Homes | 2020-10-09 | 5 pm | | |
Add a Tribute