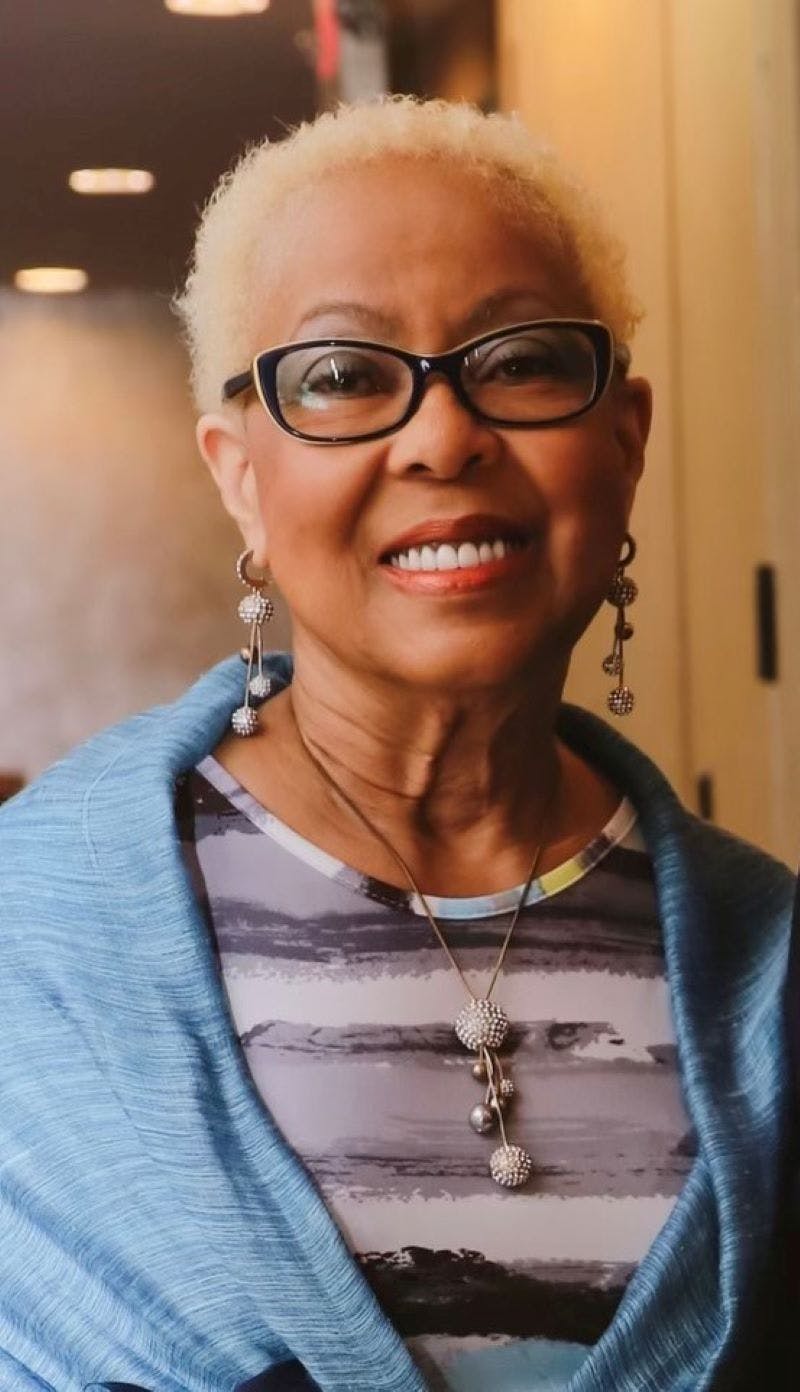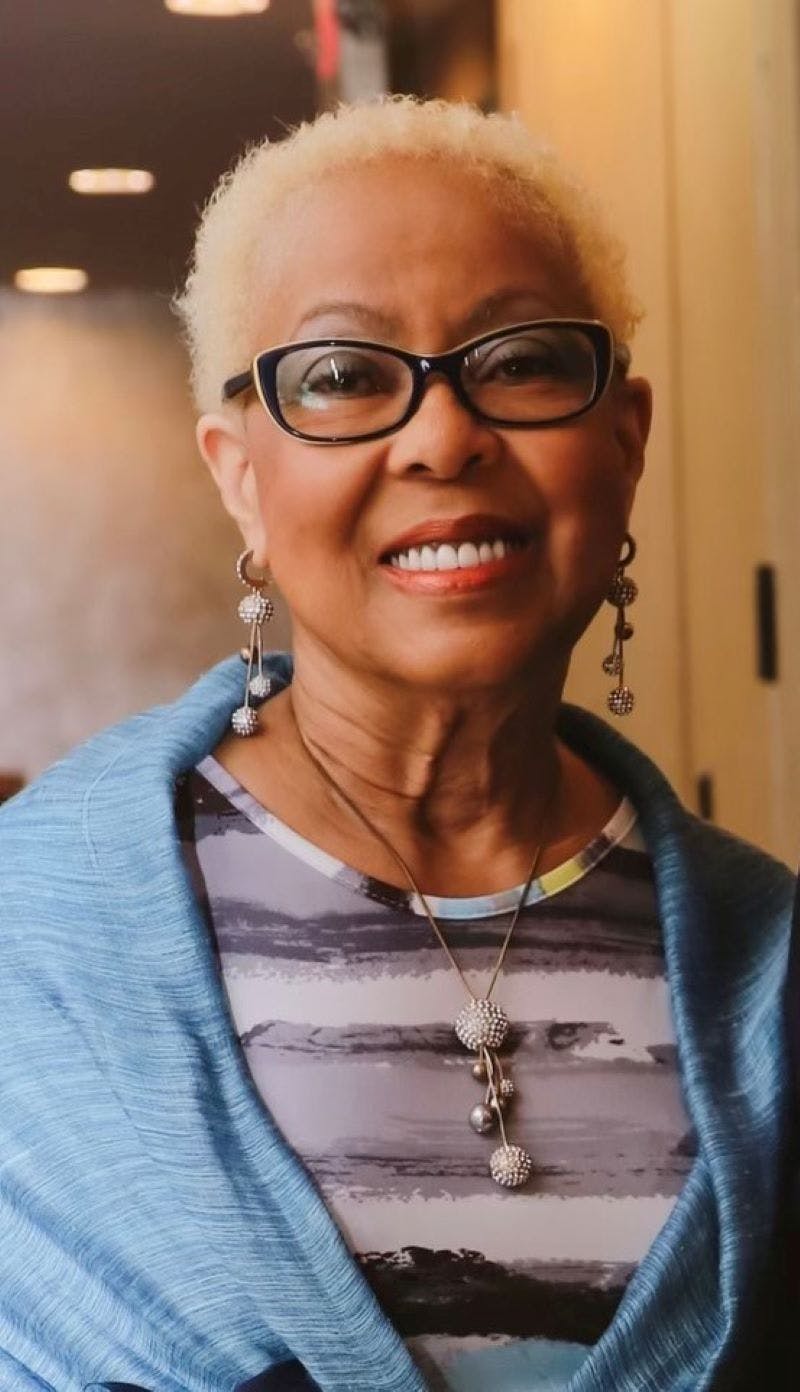 Obituary
Barbara Ann (Spinks) Moore was born January 30, 1947, to the late Charles A. Spinks, Sr. and Edna L. Harris in Cincinnati, Ohio. She was known by most of her family and friends as Bonnie. She was preceded in death by four brothers, Robert Warren, Lester Spinks, Sr., Dwight Holt and Eric Holt; and mother-in-law, Lizzie Moore.
She accepted Christ and was baptized at the age of 12 years old at Jerriel Missionary Baptist Church under the leadership of the late Reverend A.L. Goodwin. She later became a member of Southern Missionary Baptist Church where she actively served and sang in the Celestial Choir under the late Reverend James E. Milton.
Bonnie graduated from Robert A. Taft High School in 1965. She had a love for books and reading. She also participated in numerous activities and school clubs. She was a fashionista and her love of fashion landed her the opportunity to model for Nipp Magazine. She also was the first African-American woman to sell Flori Roberts cosmetics at Mabley & Carew Department Store, opening doors for other young women of color. She later became a Mary Kay consultant bringing beauty products into the homes of her family and friends.
Bonnie had a love for singing and was a member of several staple groups in Cincinnati such as The Gospel Messengers, and Deliverance, Peace, and Consolation (DP&C). She was also a member of the boosters club for the Fairbanks Singers. Singing gave her the opportunity to meet and fellowship with many in the gospel music ministry, and several friendships were birthed and nurtured as a result.
She married Ronald S. Fairbanks, Sr. in 1966. To this union were born three children, Angie, Niki, and Jay.
Bonnie later met her soulmate and best friend, Tom A. Moore Jr, blending their families by uniting as one on July 12, 1988. Their love was nurtured by their return to Bonnie's home church, Jerriel Missionary Baptist Church, where their future son-in-law, Bishop Michael F. Mack officiated their wedding.
In 1982 Bonnie began working as a reservationist at American Airlines where she maintained several meaningful relationships throughout the years. She happily retired from American in 1996. She then decided to return to the workforce and would retire again after 10 years of service at the Cincinnati USA Regional Chamber in 2007.
Bonnie loved to travel and shop. She and Tom made annual trips to spend the winter months in Tucson, Arizona where they established many treasured memories and friendships.
In 2013, Bonnie and Tom joined Inspirational Baptist Church under the leadership of Bishop Victor Couzens and found a place they could call home. They remained active participants until COVID-19 prevented them from attending in-person worship services.
Bonnie shared wonderful relationships with all her sisters; however, the bond between her and Gwen was extra special, rooted in the foundation of love and respect that their Mother instilled in them from childhood. Gwen and Bonnie were sisters in every way. They have been the example of living in truth, laughing much, crying some, but most of all forgiving when needed.
Bonnie leaves to cherish her memory her loving husband of 33 years, Tom A. Moore Jr.; her step-mother, Doris Spinks; aunt, Shirley Bradford; uncle, Sterling Bradford (Donna) of Syracuse, NY; her children, Andrea R. Fairbanks, Nicole R. Mack (Michael) and Ronald S. Fairbanks, Jr. (Shameka); stepchildren, Carman Moore, Carmela Whitehead (Darrin), Diana Coes (Kendal), Tracey Wrigth and Tom A. Moore, III (Dominique); four brothers, Ronald Oliver (Chakahier) Bessemer, AL, Gary Grace (Deborah), Delbert Carter (Joyce) and Charles Spinks (Aimee); six sisters, Gwen A. Salaam (Yusuf), Sandra Peoples, Sheila Cunningham, Pamela Grace, Terri Grace and Melissa Dover (Kriss) Columbus, OH; two sisters-in-law, Lucy Merritts and Sara Holt; 18 grandchildren, 20 great-grandchildren and a host of nieces, nephews, other relatives and friends. Bonnie had two very special friends, Margaret Brown and Sandra Goode (Tuscan, AZ).
| Service | Location | Date | Time | Stream Link | Directions |
| --- | --- | --- | --- | --- | --- |
| Visitation | Inspirational Baptist Church - City of Destiny, 11450 Sebring Drive, Cincinnati, Ohio 45240 | April 24, 2021 | 9:00 am - 11:00 am | | Directions |
| Funeral Service | Inspirational Baptist Church - City of Destiny, 11450 Sebring Drive, Cincinnati, Ohio 45240 | April 24, 2021 | 11:00 am | | Directions |
| Burial | Sprove Grove Cemetery | April 24, 2021 | | | Directions |
Add a Tribute