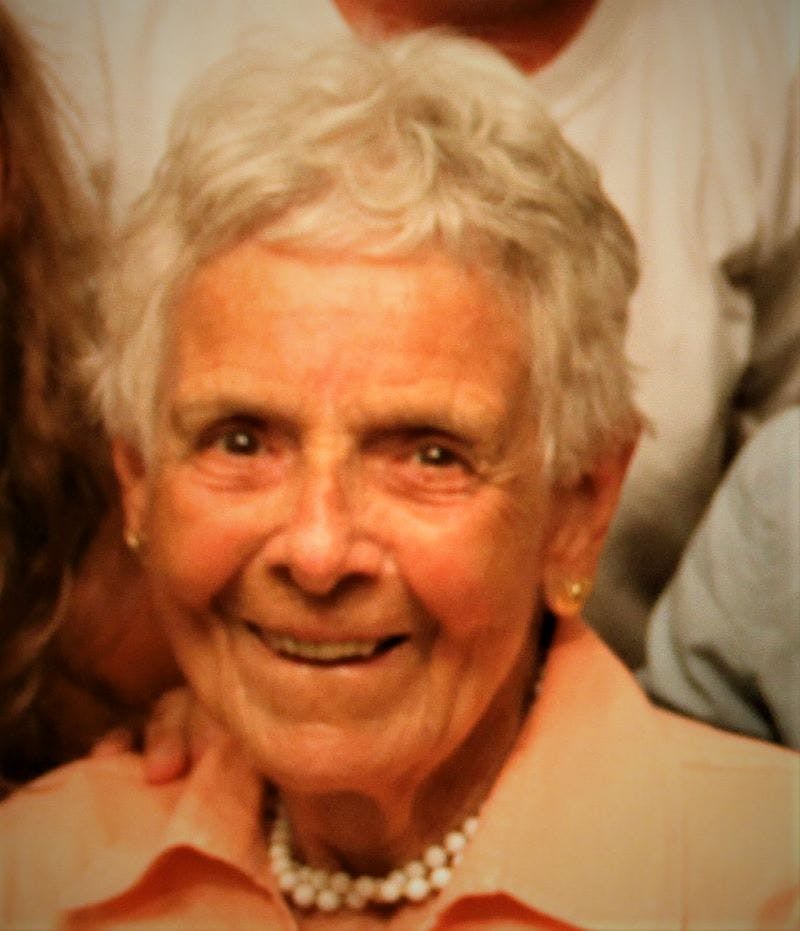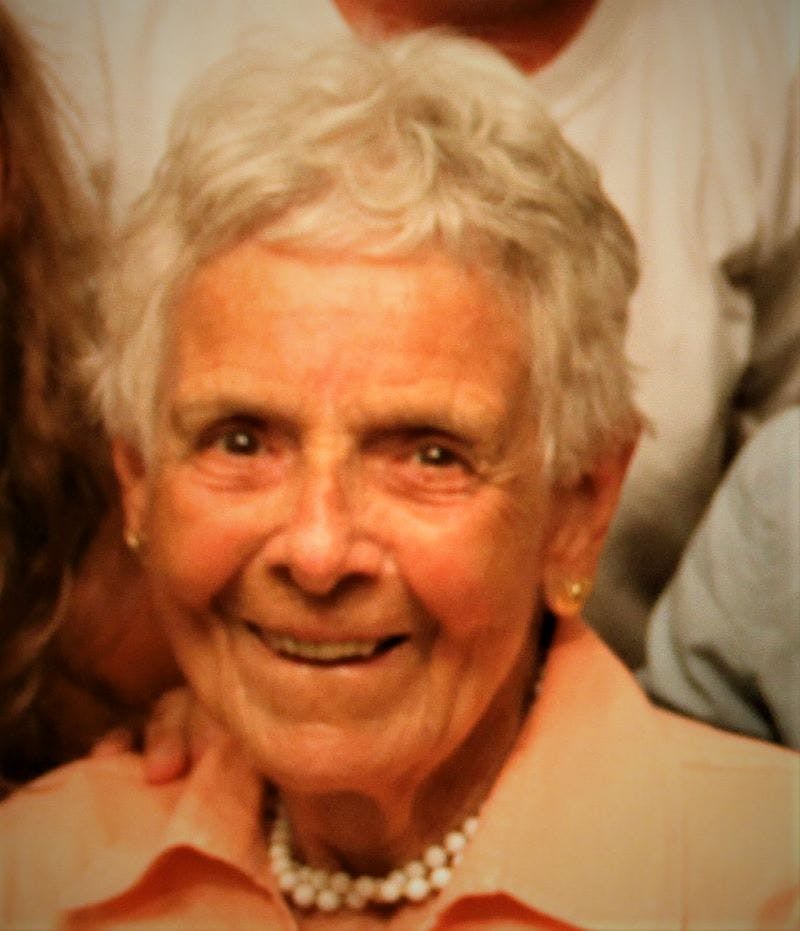 | Service | Location | Date | Time | Directions |
| --- | --- | --- | --- | --- |
Obituary
Artie Mae Simpson Eiler was born in Charlottesville, VA, on December 26, 1927. She died September 5, 2021. She was raised in Virginia and later North Carolina by her mother, Lona Simpson and her father Walter. Walter was a railroad man, working his way up through what was then known as the Southern Railroad. Artie was the youngest of three siblings. Her older sister lived most of her adult life in Charlotte. He older brother rose to become a Vice President with Southern Railway. Both are now gone. Artie was known as the 'wilder" one, and her mother would scold her for racing trains to the railroad crossing. She moved to Cincinnati in 1950, where she took a job with Proctor & Gamble. She met her husband, Ken Eiler, also a P&G employee, on a blind date. She remained by his side for over 67 years until he passed away in 2018. Artie raised three children, starting with two boys, followed by a girl that the boys could pick on. She took them to swim lessons and swim meets at the Mount Lookout Swim Club, to tennis lessons at the Hyde Park Tennis Club, to golf lessons at the Lunken Airport Park, to little league baseball practice, to Ault Park, to ball games, to friend's parties. Those were very good times. She sent all three children to Walnut Hills High School, and she would type their handwritten homework before there were computers and laptops. She saw to it that all three went to college, even when it meant that they were no longer at home. And she cried as each of them moved away to start their own lives.
Artie was a founding member of the annual Simpson-Eiler Family Reunion that started back when she and her siblings would gather at Lona Simpson's home for Southern food and hospitality with their children. This gathering continues today, carried on by her grandchildren and grand nieces and nephews. Her passing will be celebrated when they all gather again next year.
Artie is survived by her three children. Her youngest is Sally Grindall. She is married to Roy Grindall and they have one daughter, Artie's granddaughter, Alyson. Sally and Roy reside in Boston. Alyson resides in New York. Her second child is Thomas David Eiler. Tom has resided in Cincinnati for many years and was Artie's primary caretaker after she and Ken moved to the Twin Lakes Senior Living Community in Montgomery, OH. Artie's oldest son is Kenneth Simpson Eiler. He is married to Mary Sellin and together they have two daughters, Artie's other granddaughters, Carey and Sarah. Ken and Mary reside on the Big Island in Hawaii. Carey resides in Portland, OR. Sarah resides on the Big Island as well with her 4-year-old daughter, Artie's great granddaughter, Coral.
Artie was a very social person. She was a regular attendee at Knox Church, where she was active with a group of women later dubbed the 'Mice'. Apparently, like church mice, they were around all the time. She was also active at the Maketewah Country Club where she and another group of women would play 9-hole golf, and then stay for lunch and gossip. She loved Christmas, and decorating, and entertaining. She continued to send her children Christmas baskets long after they had moved out. Her buckeye cookies (peanut butter and chocolate), handmade fudge, and fried donuts are unmatched today. Even as her health declined, she was known for her bursts of Southern charm. That said, in her final years, she was often described as a pistol, and she was famous for her periodic attempts to break out of the memory care unit at Twin Lakes. On September 5th, she finally succeeded.
Artie will be remembered for her hospitality and devotion to family. She adored her husband and often spoke of the day when she would be with him once again. We should all be so lucky to have such a love affair.
Add a Tribute