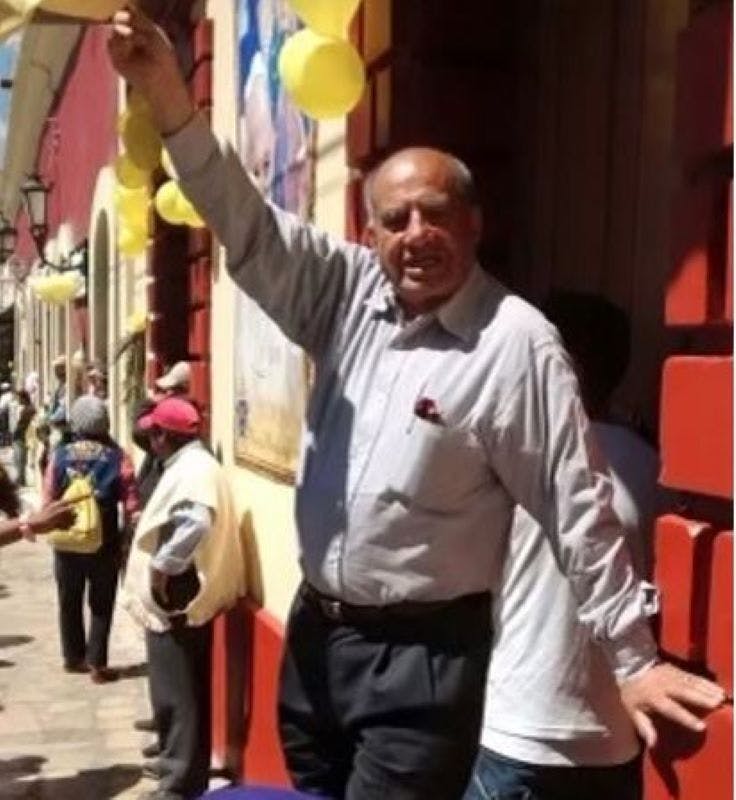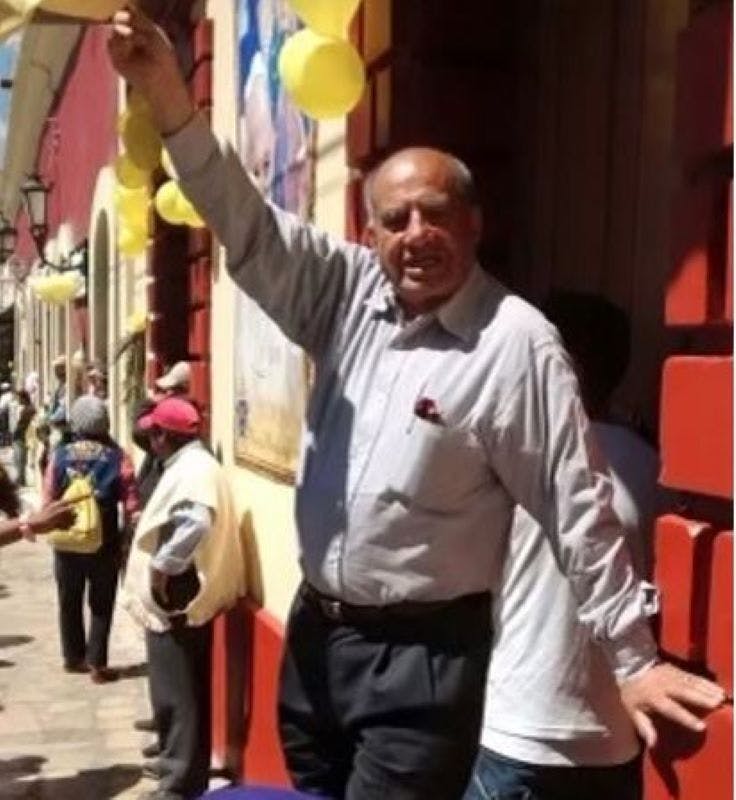 Obituary
Antonio Guzman Rodriguez passed away on March 24th of this year in his daughter's home, surrounded by his loving family. He was born to Mariano Guzman & Isabel Guzman de Rodriguez on June 12th, 1938 in San Cristóbal de las Casas, Chiapas, Mexico. He is predeceased by his parents Mariano & Isabel; his siblings Socorro & Aurora; his brother-in-law Antonio Diaz de Anda; and his beloved aunt Zoilita. He is survived by his daughters Leslie & Annel Guzman Franco, & their mother Lupita Franco; his siblings Tere, Betty, & Lino; his son-in-law Ernesto; and his seven grandsons: Pablo, Bernardo, Mateo, Diego, Fabian, Daniel, & Santiago.
Antonio was a light in his hometown of San Cristóbal de las Casas. When he walked the streets, he exuded friendliness and cheer with each wave and smile he gave to passers-by. He made new acquaintances feel like old friends, and he made old friends feel like family. He poured his heart and his interest into people, a gift that seldom few have to share. Antonio would ask about a person's life and interests, his or her hobbies and work and home life. He wanted to know more than who people were: he wanted to know how they were doing, and that they were doing well for themselves. His love for people was something unique, as were his humor and his spirit for life. He even had his share of mishaps in life, which lead all those who knew him to believe his guardian angel worked overtime.
Antonio spent his life teaching his family how to live unique, fulfilling lives. He was generous, knowledgeable, and shared his business ideas and projects with his family. He and his wife Lupita Franco spent time, energy, and love in building a family of two daughters and seven grandsons. He wanted to instill the ideals of entrepreneurship in them in hopes they would pursue dreams that would both make them happy and grant them success. Beyond business, Antonio regarded culture and worldliness as highly valuable and passed this drive to learn on to his daughters and grandsons.
Antonio was habitual. He bathed and shaved regularly, making sure to keep to his daily routine. He believed success to stem from a life built around structure, something he'd pass down to his daughters in order to keep them moving toward improving their own lives each day.
To his grandsons, Antonio was "Papa Tono." Papa Tono generous with his grandsons, and he also taught them the value of forming good habits and having discipline in life. He encouraged clear planning in order to achieve goals. Even more so, Papa Tono taught his grandsons to be authentic as he was! He always had stories to teach, he never missed an important date, and his attitude was positive beyond himself.
Even in his last days, Antonio would joke with the hospice nurses and insist he was doing fine. They'd ask him, "How are you?" He'd respond, "Always great!" He understood the nature of hospice care, and still he focused on spending his time with his daughters and grandsons. When Antonio finally passed, he knew his family would be okay: he had raised strong daughters, he had watched talented and handsome grandsons grow, and he had positively affected his world in ways that many only dream to do before their time.
It is easy to feel Antonio is gone, but he is certainly not lost to us. He lives on in the cheerfulness of San Cristóbal de las Casas, in the smiles of his grandsons, and in the strength of his daughters. He shined brightly in a world that needs more light in it each day it turns. He will be missed and remembered fondly.
Antonio will be cremated at Spring Grove Funeral Home (4389 Spring Grove Ave, Cincinnati, OH 45223) on April 8th at 2:00pm. His family will gather privately at 1:00pm, and they will take his ashes back to San Cristóbal de las Casas for a memorial service and inurnment. The family would like to extend their gratitude to friends and colleagues for support in this time of mourning.
| Service | Location | Date | Time | Stream Link | Directions |
| --- | --- | --- | --- | --- | --- |
Add a Tribute