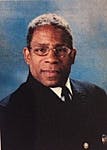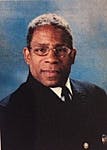 | Service | Location | Date | Time | Directions |
| --- | --- | --- | --- | --- |
Obituary
On January 24, 2021 we lost a loving husband, son, brother and friend. Anthony J. White lost his battle with cancer at the age of 70.
Anthony affectionately known as Tony was born in Cincinnati, Ohio on November 08, 1950 to Percy and Ruth (Taylor) White. He graduated from Quarter Tech High School and was then accepted to Cumberland College in Williamsburg Kentucky on an athletic scholarship for Judo, he graduated with a degree in Physical Education.
Anthony is preceded in death by his Paternal Grandparents (Joseph & Jennie White), Maternal Grandparents (Burnett & Ola Taylor), mother (Ruth Shelton) and his four fur babies Champ, Takahashi, Barnetta and Zane.
He is survived by his wife of 34 years Pamela (Johnson), father Percy, brother Chauncey (Jenea Norris), sisters Trish Tillman (Franco) Patsy Brogden, aunt Phyllis Greenlee, step brother/sister Victor, Phillip, Teresa, Bobby and a host of nephews, nieces and cousins.
After college Tony returned to Cincinnati to help with the family business, Percy White & Sons Construction. His days were filled with construction work but his time off was spent playing Backgammon and teaching Judo as a third-degree Black Belt at the Way of Life Bushido Club. He instructed young and old, in Avondale and Maderia not only on the fundamentals of the art but also the calm, gentle way of Judo that he used every day of his life.
Anthony married his love Pamela on August 10, 1986 in a midnight ceremony held at the family-owned Rockdale Firehouse. Tony had a life changing moment when he witnessed the fire that took the life of his grandfather Burnett, he spoke about the firefighters and how caring they were and how well they executed their job, he decided at that moment that he would become a firefighter, and because he could do anything he set his sights on, he applied and was accepted into the Cincinnati Fire Department on July 16, 1989 and according to the Chief, he immediately showed himself to be a person of kindness and humility, fun and laughter, never having a bad day, never complained, he was a gentle man, extremely hard working, he was completely sincere and generous and displayed these characteristics every day throughout his 31 plus year career. Tony was promoted to a CFD Fire Apparatus Operator in September 1993 and was well respected in that position. Tony loved being a firefighter, it was his purpose, he wanted to positively impact the lives of those in need, he relished the work he did.
Tony remained a learner throughout his life taking his many God given gifts/talents and always finding newer and better ways to use them. He was committed to continually bettering himself, loved experiencing new things, but his passions were Backgammon and auctions. Tony has been part of the Cincinnati Backgammon Players club since 2007 and was a tenacious competitor, courteous winner and gracious loser, he never missed a tournament and won several awards throughout the years, his last win was one week prior to his death.
Lastly Tony had a loving and compassionate heart for his family, the family that he was born into and the family of friends he developed and nurtured through the years. Tony was devoted to family and would do anything to help out. He was known for always mentoring someone, and if you had a problem, he would research it, share the information and assist you with the solution. He was so giving of himself. Tony left a positive impact on everyone he touched.
Anthony lived a Life of Service... Let us not love with words or speech, but with actions and in truth (1John 3:18)
Add a Tribute