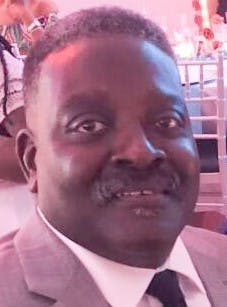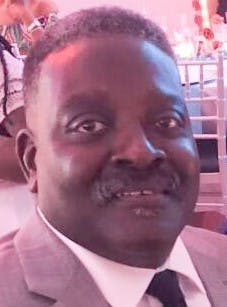 | Service | Location | Date | Time | Directions |
| --- | --- | --- | --- | --- |
| Visitation | Spring Grove Funeral Home 4389 Spring Grove Avenue Cincinnati, Ohio 45223 | August 27, 2021 | 10:00am | Directions |
| Funeral Service | Spring Grove Funeral Home 4389 Spring Grove Avenue Cincinnati, Ohio 45223 | August 27, 2021 | 11:00am | Directions |
| Burial | Spring Grove Cemetery 4521 Spring Grove Avenue Cincinnati, Ohio 45232 | August 27, 2021 | 12:15pm | Directions |
Obituary
On May 30, 1957, Anthony David Roundtree Sr., was blessed into this world. He was born into the union of the late Helen "Dorothy" Roundtree and Thomas Gerald Roundtree. Anthony, one of nine children, peacefully went home to be with the Lord on August, 13, 2021 at the age of 64.
"Tony" as his close friends and relatives called him, graduated from Courter Tech High School in 1975 and earned his Bachelor's degree in Engineering, in 19??, from the Ohio State University. Tony loved to stay active, and on the move, while working at GE Aircraft Engineering, he participated in a bowling league, was a pro baseball team player, and even coached for a little league baseball team of Cincinnati. No matter what he was doing, from gardening to being the "fix-it" man, he loved to SING- and encourage others around him to do the same.
Anthony leaves to cherish his memory, wife Karen Roundtree; daughter and granddaughter, Latonia Roundtree and Katana Roundtree-Thomas; son Anthony Roundtree, Jr.; three sisters, Kathy and Karen Roundtree, and Marian Sharpe; a brother, Gerald Roundtree; a sister-in-law, and a host of brother-in-laws, nieces, nephews, and friends from all parts of life.
Add a Tribute