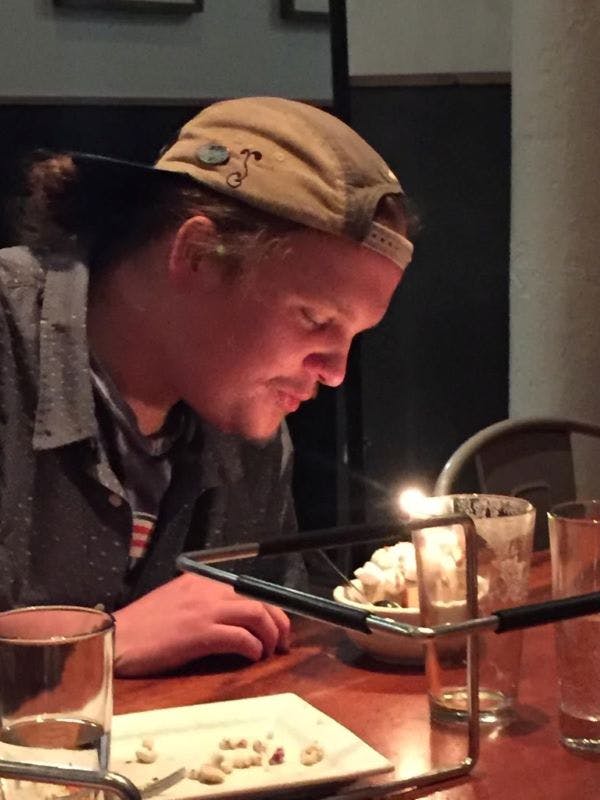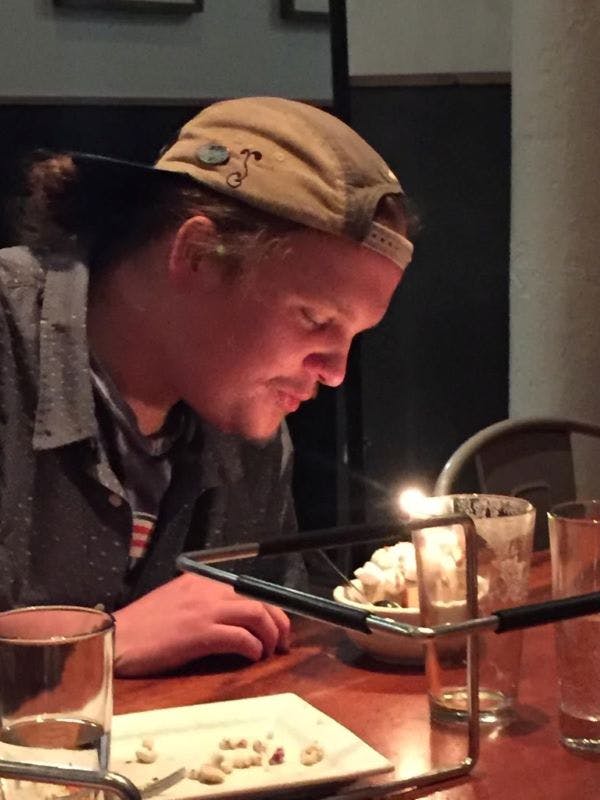 | Service | Location | Date | Time | Directions |
| --- | --- | --- | --- | --- |
| Celebration of Life | Madison Live! Concert Hall, 734 Madison Avenue, Covington Avenue, 41011 | February 19, 2023 | 2:00 pm | Directions |
| Memorial Service | Church of the Resurrection, 1619 California Avenue, Cincinnati, Ohio 45237 | January 23, 2023 | 10:00 am | Directions |
Obituary
Andrew Thomas Stumpf, 32, passed away on December 22, 2022, in Cincinnati, Ohio. He was born on January 11, 1990, to Barbara Westercamp Stumpf of Cincinnati, Ohio and Thomas Stumpf of Rushville, Indiana. Andrew graduated from Little Miami High School in 2008. He enjoyed sports and played football, lacrosse, and wrestling. Upon his graduation, Andrew attended the University of Cincinnati. He discovered a love for cooking and began a flourishing culinary career at restaurants in downtown Cincinnati. He first started at Moerlein Lager House. Andrew continued to develop fabulous culinary skills at other restaurants. During his culinary career he worked at some of the finest restaurants in the Greater Cincinnati area including Nicola, Mercer, and many others. Over Andrew's 12 year culinary career it's been noted that he taught many cooking tips of the trade to line cooks at many great eateries...comments such as... Andrew was a huge part of my cooking journey and everything he taught me will stay with me forever!
Andrew's wonderful legacies are his deep connection with 100's of friends in Cincinnati and states outside of Ohio. A huge passion for music, especially PHISH and Goose Band's acoustical music and traveled to concerts with friends. Locally Andrew followed his love for Peridoni, a friend's great band that started years ago in Cincinnati. His love of animals, especially his female cats Bill & Fernado which were both adopted by some friends. Another passion of Andrew's was gaming with so many friends. Andrew is known by everyone for his great big bear hugs and his irresistible hearty laugh!
Andrew is survived by his parents, Barbara Westercamp Stumpf of Ohio & Thomas Stumpf of Indiana, Uncle John (Carol) Stumpf, cousins John Stumpf II, Jennifer Garofalo and Anna & Emma Garofalo. Andrew is also survived by a wonderful group of friends. Andrew is preceded in death by his grandparents Betty and Virgil Westercamp, his aunt Janine Westercamp, Jane and Charles Stumpf.
Andrew's friends established an Andrew Stumpf Memorial site on Facebook and over the weeks since his loss the site has grown to include to over 200 members. Hundreds of posts and pictures showcase & illustrate how much he is loved, revered, & missed. All his friends left words, stories, & pictures that describe the kind of person & friend he was, listing a few...Andrew was a gentle man and a gentleman, he was the absolute best, he had a special way of making anyone around him feel loved and seen, Andrew was a source of smiles, kindness and comfort, he had a heart of gold and was an incredible friend - "a I'm here if you need any help with anything" - kind of guy, I am so blessed to have been his friend, Andrew loved his friend's kids, he made a huge impact on my life, Andrew could and would make friends with anyone, he was an unapologetically authentic person. Andrew is remembered for late night conversations and giving cooking tips...and...Andrew helped me out at one of the lowest parts of my life. Andrew's mom could not be prouder of her son & the strong bond they shared. Andrew will be missed forever, never ever forgotten & his life continuously celebrated.
A memorial service for Andrew is being held on January 23, 2023, at 10:00 a.m. at the Church of the Resurrection, 1619 California Avenue, Cincinnati, Ohio 45237.
A Celebration of Life Concert for Andrew will be held on February 19, 2023, at the Madison Live! Concert Hall at 734 Madison Ave, Covington, KY 41011, featuring the band Peridoni.
To view a recording of Andrew's memorial service please click the following link, https://www.youtube.com/watch?v=ddXBGTr7KNs
In lieu of flowers donations may be made to SPCA https://www.spcacincinnati.org or a charity of choice. www.springgrove.org
Additional Links
Add a Tribute
Stay up to date
Sign up to get the latest information on current events at Spring Grove and to be notified of new products and services.