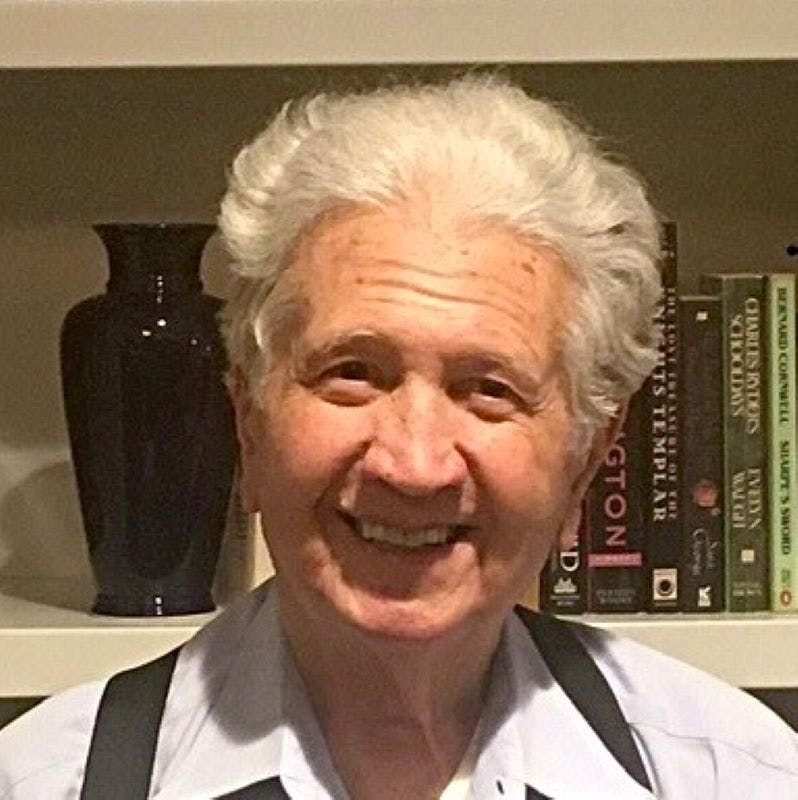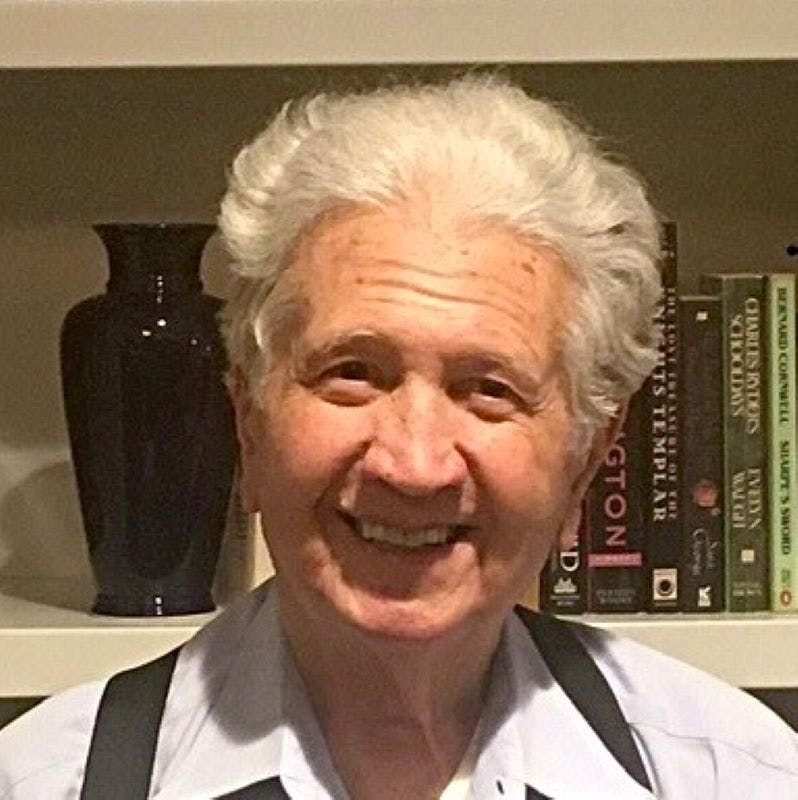 Obituary
Andrew Bodocsi was born July 11, 1931 in Budapest, Hungary. He passed away in Cincinnati, Ohio on March 12, 2021 at the age of 89. Andy was the son of Istvan and Iren Bodocsi, the oldest of four children (Andrew, Susan, Eszter, and Steven). Susan and her husband Tom Pattantyus live in West Lebanon, New Hampshire; Eszter (husband Peter David) passed away June 4, 2018; Steven and his wife Ria live near Budapest. Andy met his wife-to-be, Jean, in early April 1974. They were married August 30, 1975 and made Cincinnati their home and lived in Hyde Park, later in a home overlooking Columbia Parkway, and for a while at Twin Towers Retirement Home. Jean passed away on January 4, 2018. Andy had lived in the Marjorie P. Lee Retirement Community for about two years. Andy and Jean loved to dance, enjoyed traveling, and were active members of the Hyde Park Community United Methodist Church.
Andy had an extraordinary youth, surviving the Siege of Budapest in World War II. Andy graduated in 1956 with his undergraduate degree in Civil Engineering from the Technical University of Budapest. His undergraduate specialty was bridge engineering. He lived through the 1956 Revolution in Hungary and escaped through the "Iron Curtain" into Austria in November 1956. From Austria he emigrated to the United States and settled in Cincinnati in the Spring of 1957. He worked for Harry Balke Engineers for eighteen months. He enjoyed his early work designing concrete bridges for I-75 in southern Kentucky.
Andy began his academic career as an Instructor in the Civil Engineering program at the University of Cincinnati in 1960. He completed a Masters degree in 1961 and his doctorate in 1966, both in Civil Engineering. Andy changed his emphasis from bridge engineering to Soil Mechanics and Foundation Engineering during his graduate studies. Andy was promoted to Assistant Professor in 1967, to Associate Professor in 1972, then to Professor in 1996. He served the Department of Civil and Environmental Engineering as Assistant Department Head for eight years. He developed a strong research program with funding from the U.S. Environmental Protection Agency, the Ohio Department of Transportation, Goodyear Tire and Rubber, the City of Cincinnati, and other agencies. He was either author or co-author on seven conference papers, eight refereed journal articles, and two books. He was also a gifted teacher. He won the Neil Wandmacher Teaching Award from the UC College of Engineering in 1998.
Upon retirement from the University of Cincinnati in 1998, he joined the H.C. Nutting Company (now Terracon) as Senior Consultant and served in that capacity until early in 2020. He served as a consultant on hundreds of geotechnical engineering investigations. Some of Andy's design projects include the foundation design of the Great American Insurance Building in downtown Cincinnati; the lowering of the playing field of Ohio State University football stadium to increase seating capacity; and the railroad overpass bridge foundation design of State Route 747 in Cincinnati.
Andy was a man of integrity, a man of wisdom, a man respected by his students, his clients, and his peers. He had a wonderful laugh, an extraordinary memory, and an amazing talent for engineering. He will be missed by friends, family, the engineering community, and all who knew him. Andy was ever a man who was gracious and kind.
A memorial service to honor Dr. Bodocsi will be held on Saturday, July 10, 2021 at 11 am at the Hyde Park Community United Methodist Church. Memorials may be directed to the Hyde Park Community United Methodist Church.
| Service | Location | Date | Time | Stream Link | Directions |
| --- | --- | --- | --- | --- | --- |
| Memorial Service | Hyde Park Community United Methodist Church, 1345 Grace Ave, Cincinnati, OH 45208 | July 10, 2021 | 11:00 am - 12:15 pm | | Directions |
Add a Tribute