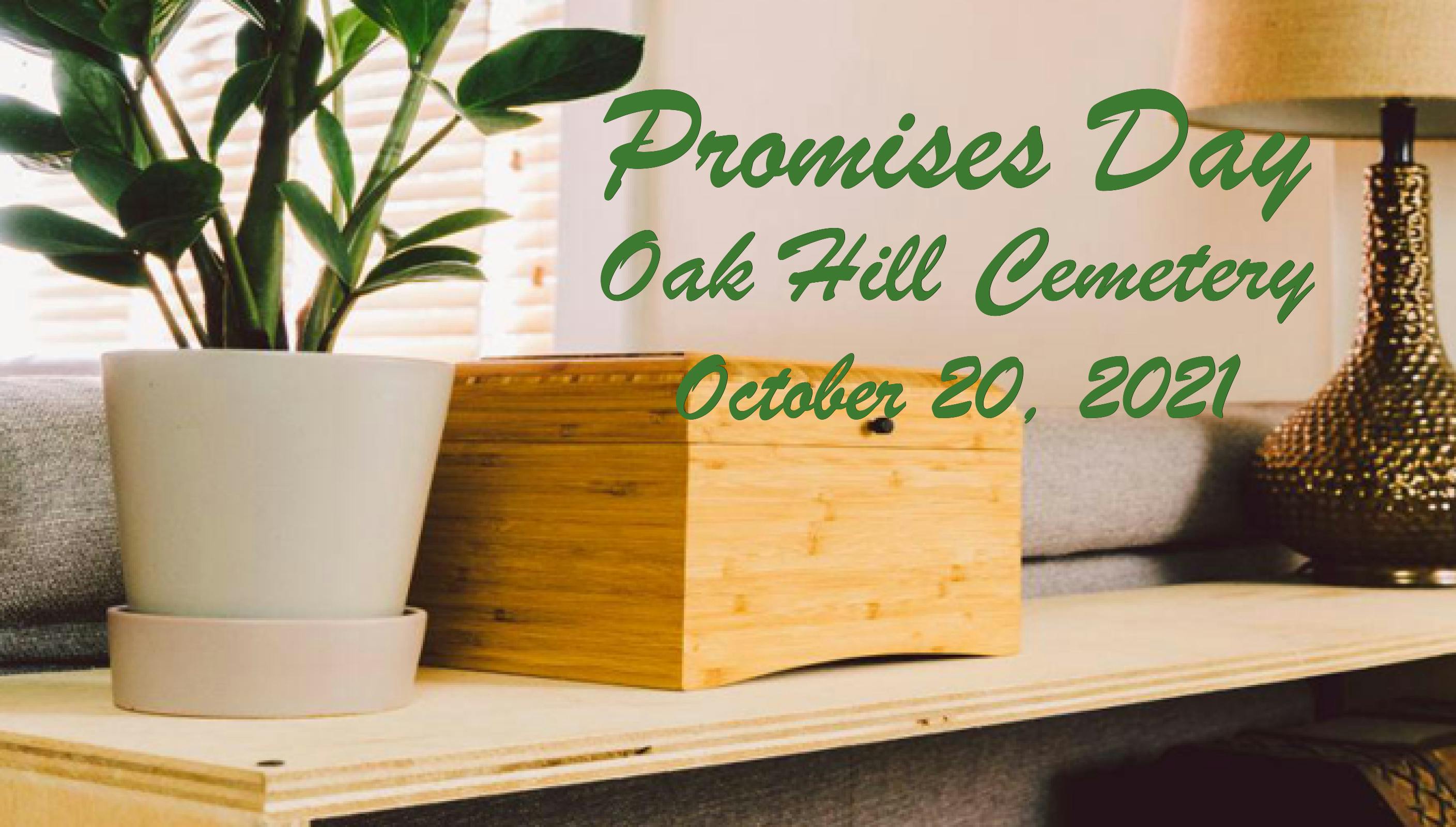 Details
FREE PLACEMENT OF ASHES AT OAK HILL CEMETERY
Do you have Mom's ashes at home on the mantel, or Dad's on the shelf?
Where will they be 10, 20, or 50 years from now?
Wouldn't you rather have a beautiful permanent location to place them?
Oak Hill announces Promises Day where you can place your loved one's ashes at Oak Hill Cemetery for FREE.
On Promises Day we will have a remembrance service and then we will place your loved one's ashes permanently in the cemetery. They will be part of our permanent records, accessible by future generations. You promised to love and cherish her memories, Spring Grove promises to take care of her ashes forever.
When
Weds, October 20 / Oak Hill Cemetery / 3:30PM
Rain Date Oak Hill 10/27
Policies
Human ashes ONLY (no pets)
Businesses are not eligible to participate
Permanent placement in Ossuary is irreversible
Prior to placement ashes will be transferred into bio-degradable container
Limited to first 50 families who complete registration
In person appointment at cemetery required to complete legal paperwork
A Spring Grove employee will contact you within 2 business days after your form completion to set a mutually convenient appointment by Sept 30.