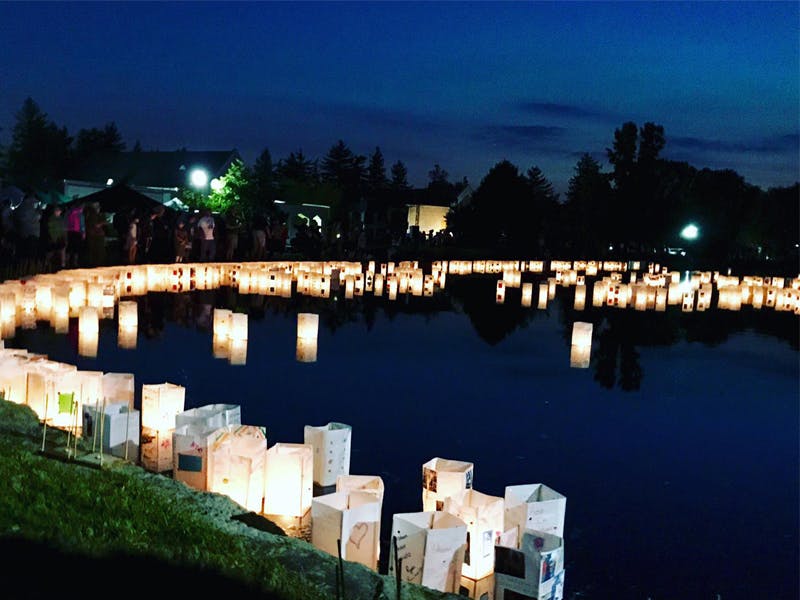 Details
Because you are important to the Spring Grove Family, you are cordially invited to participate in the Annual Lantern Lighting Ceremony.  Held on the grounds of Historic Spring Grove Cemetery and Arboretum, this FREE event promises to be a unique evening of entertainment, beauty, and remembrance for the entire community. 
 5:00 - 7:30 pm / Gathering, Lantern preparation, Entertainment
This is a FAMILY event.  Bring a picnic, blanket, lawn chairs, relax and enjoy the magnificent grounds of Historic Spring Grove as you are entertained by the PETE WAGNER ORCHESTRA.  (Please note the cemetery does not provide seating).  Prepare your personalized lantern by inscribing your own words of remembrance and hope on our specially designed lanterns.  Through them you send your unique message of love, peace, and hope into the world and to those we love and have lost.  The lanterns are then assembled with a candle and prepared for a launch onto Willow Water Lake.  Please stop by our Information Tent to share the name(s) of your loved one(s) with us.  All the names of those we are remembering will be read aloud before the launch of the lanterns.  Remember to have your photo taken with your lantern and those sharing the event with you, and be sure to pick up your complimentary copy of the photo. 
7:30 - 8:00 pm  / Lantern lighting & launching at Willow Water Lake
At dusk we will gather at the shoreline to share a simple but beautiful ceremony.  The candles are lit and the lanterns are set upon the water to carry their messages.  As the lake is slowly illuminated with glimmering candlelight, the individual candles join to transform the darkness of the setting sun. 
A $5.00 tax-deductible donation to the Spring Grove Heritage Foundation is requested for the use of each lantern.  Entertainment and parking are free. Food will be available at a nominal charge. For the safety and security of all our visitors, please leave your pets at home.  Complimentary parking shuttle available throughout the event.
For more information visit www.springgrove.org or call 681-PLAN (7526).